10 Ways Gardeners Can Keep Busy In Winter
Attention To Ground Cover, Pests And Disease Can Make Spring Easier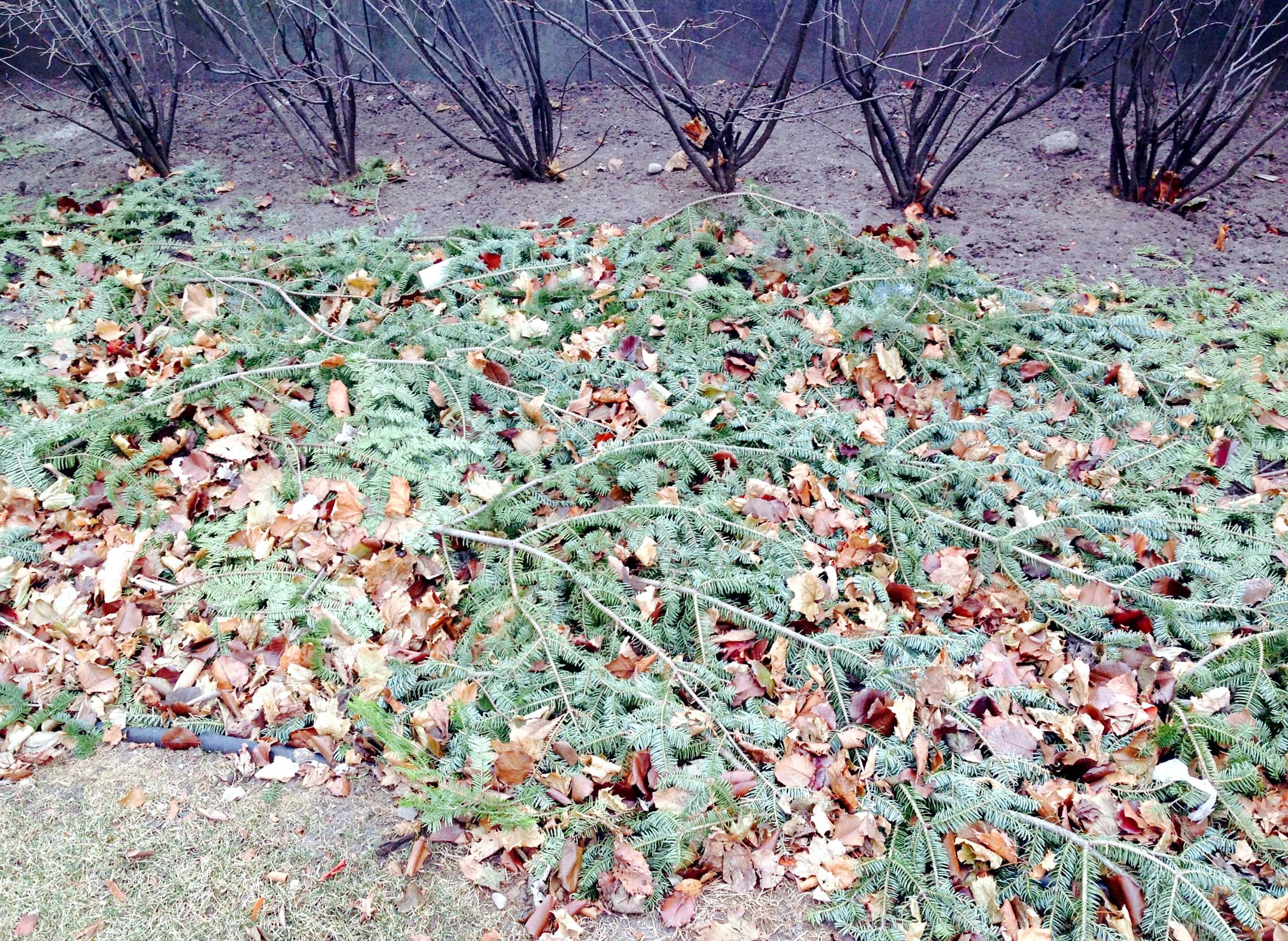 Winter may not seem like a great time for landscape activities. However, plenty of chores can keep gardeners engaged throughout winter and lay the groundwork for a successful spring.
Here are ten suggestions for wintertime garden work in preparation for a new growing season.
Winter mulch, such as wood chips, can be spread over the root zone area on trees and shrubs that may struggle to survive winter. Lack of snow cover and fluctuating winter temperatures can cause root injuries on sensitive trees and shrubs.


Branches can be cut from old Christmas trees and wreaths to recycle as mulch for perennial garden beds. These chopped branches should be layered on top of perennial plants in a crisscross fashion.


The roots of tender bulbs such as canna, calla, caladium, elephant ears, dahlia and tuberous begonia that are stored indoors for winter should be moistened with water from a spray mist bottle to ensure they do not dry out. Rotten bulbs should be disposed of immediately.


Amaryllis bulbs should fertilized after they are done blooming with a complete soluble fertilizer once per month until late May. In early summer, the potted bulb can be planted in an outdoor landscape. It should be fertilized until July and the plant watered regularly.


Voles are active during winter — runway trails in the lawn are a good indicator of their presence. To control voles, mouse snap traps baited with peanut butter can be placed back to back in the runway tracks.


Contact deer repellents (such as Deer Away Big Game, Thiram, Plantsyyd, Liquid Fence, Miller's Hot Sauce, Ro-Pel) can be applied to woody ornamental plants. Repeated applications may be needed with some products, and the product label should be read before use.


Compost piles should be turned weekly to facilitate the breakdown of organic matter.


Due to the threat of oak wilt disease during the growing season, a certified arborist should prune oak trees while they are dormant during November through March.


If the temperature is above freezing, fruit trees can be pruned.


The trunks of young trees should be checked to make sure guards and hardware fencing are intact. At the peak of winter, thin-barked trees could become dinner for rabbits.
Vijai Pandian is a horticultural agent and educator for the University of Wisconsin-Extension Brown County. This article is adapted from an item originally published by the Green Bay Press Gazette.
This report was produced in a partnership between PBS Wisconsin and Wisconsin Public Radio. © Copyright 2023, Wisconsin Educational Communications Board and the University of Wisconsin-Madison.