2016 Wisconsin Supreme Court Race Remains Wildly Unpredictable
Presidential Primary Turnout, Fundraising Among Factors In Contest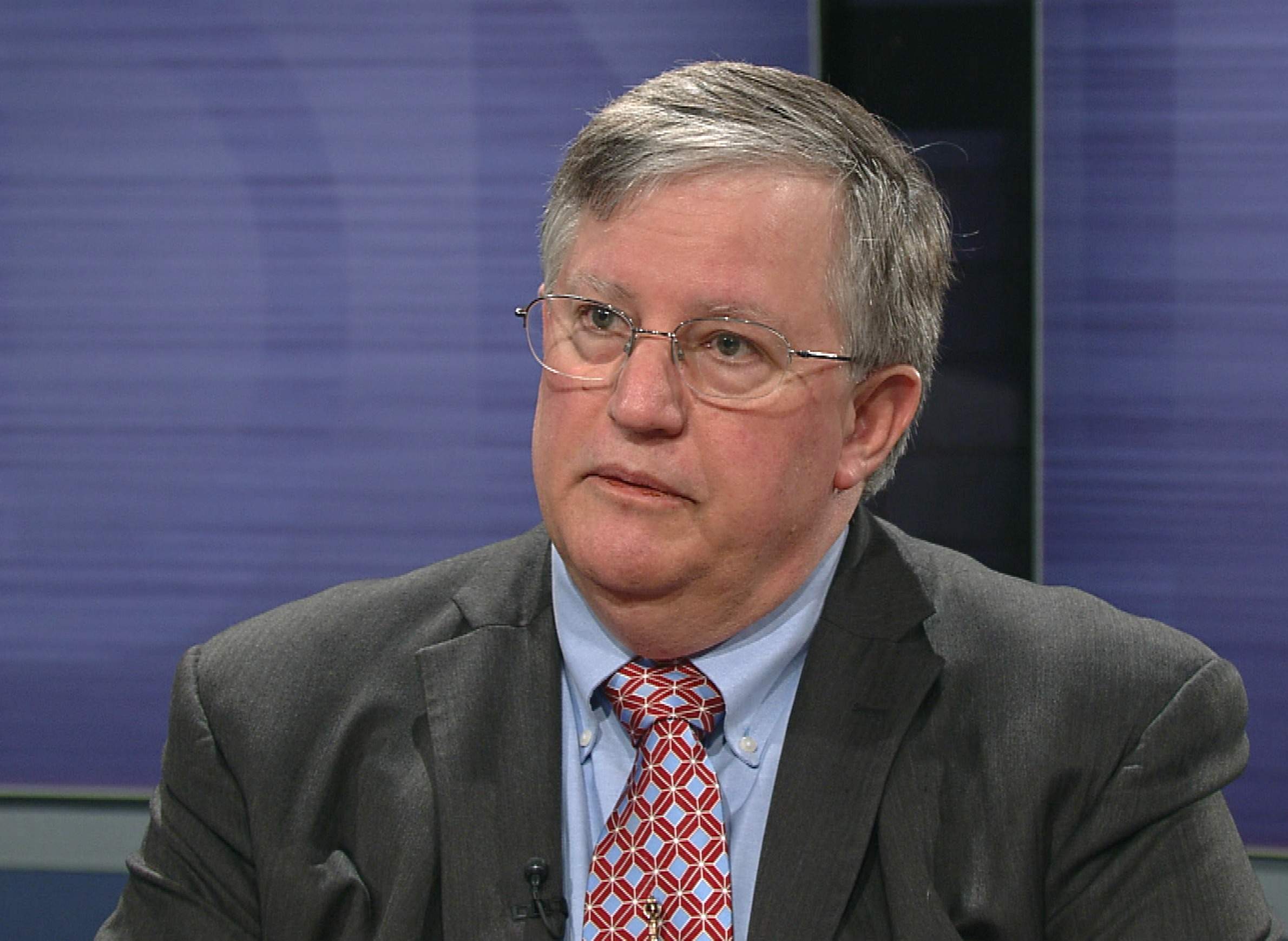 As both Wisconsin Supreme Court candidates, Justice Rebecca Bradley and challenger JoAnne Kloppenburg, head toward the April 5 election, their campaigns and two outside groups are spending heavily to attract votes. Turnout is expected to be high, and a poll of the race suggests the result is anyone's guess.
As detailed in a Marquette University Law School poll released March 30, 41 percent of likely voters favor Bradley, 36 percent support Kloppenburg, and 18 percent say they are undecided (with a 4.1 percent margin of error).
In an April 1, 2016 interview with Wisconsin Public Television's Here And Now, poll director Charles Franklin said that this in part reflects the impact of this year's volatile presidential primaries.
"When you look at the very large number of undecideds, there's still a lot of room for that race to shift," Franklin said of the Supreme Court race.
State elections officials are predicting a record turnout, and Franklin said the results of the court race could have a lot to do with how successfully the Republican and Democratic presidential hopefuls motivate their supporters to head to the polls. Both Bradley and Kloppenburg receive similar levels of support (between 60-70 percent) among Republican and Democratic primary voters, respectively.
Undecided voters (and everyone else in Wisconsin) are seeing an expensive gauntlet of advertising, fueled by two outside groups and the Bradley and Kloppenburg campaigns. In the weeks since the Feb. 16 primary, spending on broadcast TV ads alone has blown past the $2 million mark. More than half of that has come from the conservative Wisconsin Alliance for Reform, a conservative 501(c)(4), or dark-money group, supporting Bradley.
Kloppenburg has likewise received outside support in the form of TV ads run by the liberal Greater Wisconsin Committee, also a 501(c)(4). However, Federal Communications Commission records show that that group didn't get involved in the 2016 race until mid-March, whereas the Wisconsin Alliance for Reform began buying its ads in late January. In fact, the conservative group has dominated TV ad spending throughout the race, and in every major media market in the state save for Duluth-Superior.
Another twist in the spending dynamic is that for much of the race, Bradley's campaign itself wasn't buying TV ads. Until mid-March, all broadcast TV ads in support of Bradley were purchased by the Alliance for Reform. In contrast, Kloppenburg's campaign started making ad buys in early February.
This map presents the Supreme Court races ad purchases by buyer and media market.
TV ad purchases up through early April are highlighted in the map. However, the data presented in it continues to change, and there may be more ads that the FCC has yet to track.
This report was produced in a partnership between PBS Wisconsin and Wisconsin Public Radio. © Copyright 2023, Wisconsin Educational Communications Board and the University of Wisconsin-Madison.