Dairy Producers Grapple With Realization That More Isn't Always Better
Milk Glut Stirs Up Talk Of More Supply Management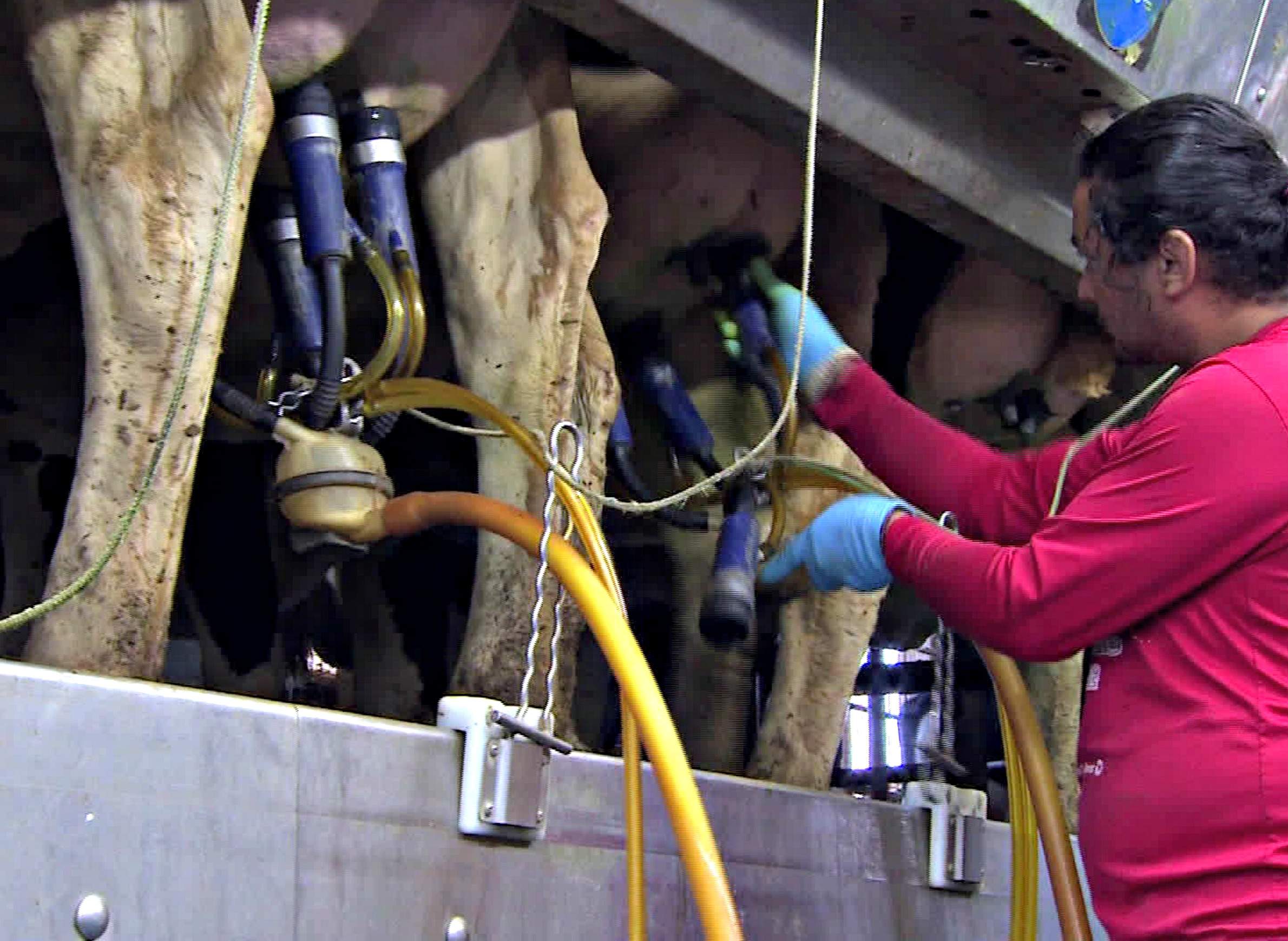 Trade frictions between the United States and Canada are a loud addition to a varied array of threats to Wisconsin dairy farmers' livelihoods. Yet the dozens of farmers around the state who lost their contracts with a dairy processor in the wake of a change in Canadian milk policy might have had an easier time absorbing the blow if not for a global glut of milk.
As President Donald Trump denounced Canada, repeated his interest in terminating or renegotiating the North American Free Trade Agreement, and appeared to retaliate with a new timber tariff, Wisconsin dairy producers and industry organizations questioned a record production volume and an absence of coordination within the industry. Working within a web of complex domestic and export markets, Wisconsin's dairy industry comprises thousands of farms that don't coordinate their supply response to prices.
The dairies that lost their contracts found new buyers for nearly all of their milk, but an oversupply of milk still looms over the industry as a whole.
For years, Wisconsin dairies have had, or at least felt they had, an incentive to keep producing more and more milk no matter the market conditions. Chris Holman, a district director of the Wisconsin Farmers Union and co-owner of Nami Moon Farms near Stevens Point, described a "vicious cycle" in an April 28, 2017 interview on Wisconsin Public Television's Here And Now.
When milk prices are high, farmers want to ramp up production in order to cash in on the demand those rates reflect, he said. But when there's too much milk on the market — a glut that has been building since at least 2015, that drives prices down. In response, farmers may still keep increasing production to try and make up for the low prices through volume.
Over this same period, Holman noted, state-level policies have encouraged the assumption that more production is always better. He pointed to the Grow Wisconsin 30x20 initiative, a state grant program launched in 2012. It had a goal of helping Wisconsin dairy producers "achieve an annual milk production of 30 billion pounds by 2020," as an announcement from Gov. Scott Walker's office put it at the time.
But forget about 2020 — Wisconsin exceeded that goal in 2016, according to the Wisconsin Milk Marketing Board. At the same time, milk prices were falling, hitting a 10-year low in summer 2016. From that vantage point, Holman found the 30x20 program troublesome.
"That program also seems to have exacerbated the problem once again," he said. "The message from that program at the state level was to keep producing more and more despite the act that there was not a place for it to go."
As Wisconsin Public Radio reported on April 26, at least one dairy cooperative in the state is asking its farmers to hold steady on production, and more people in the industry are talking about the possibility of managing the milk supply in a more coordinated way.
"As American dairy farmers, we have to realize that sometimes we're our own worst enemy," Wisconsin Farmers Union president Darin Von Ruden told WPR. "When prices get low, we think we can produce our way out of those financial situations. In reality, all we're doing is making it worse."
In the same report, Mark Stephenson, director of the University of Wisconsin Center for Dairy Profitability, said he thinks that supply management is "going to become more commonplace."
Canada is unusual in that the country practices nationwide dairy supply management, and the system has plenty of critics both inside and outside that nation. The Economist called it "absurdly complex," but Canadians are also defending their system and point to U.S. subsidies for its dairy farmers. In any case, such a system may seem antithetical to the way Americans approach business, and even if something similar was established in the United States, Canada's example shows that it'd be pretty divisive.
The answer may lie in finding new export markets for milk, but that doesn't solve the problem of a global oversupply, which Holman called "a situation with no end in sight." He pointed out that larger farms have an easier time weathering the pressures of low prices or lost market share, because they have more leverage with banks to borrow money and get through tough periods.
Holman fears the current situation will cause more small, family-owned farms to go under and further undermine the identity of rural Wisconsin.
"Wisconsin is losing over a dairy farm per day without this situation," he said.
This report was produced in a partnership between PBS Wisconsin and Wisconsin Public Radio. © Copyright 2023, Wisconsin Educational Communications Board and the University of Wisconsin-Madison.