Douglas County Heroin Seizures Climb More Than 450 Percent From 2011 To 2016
Drug Abuse Forum Highlights Challenges In Northern Wisconsin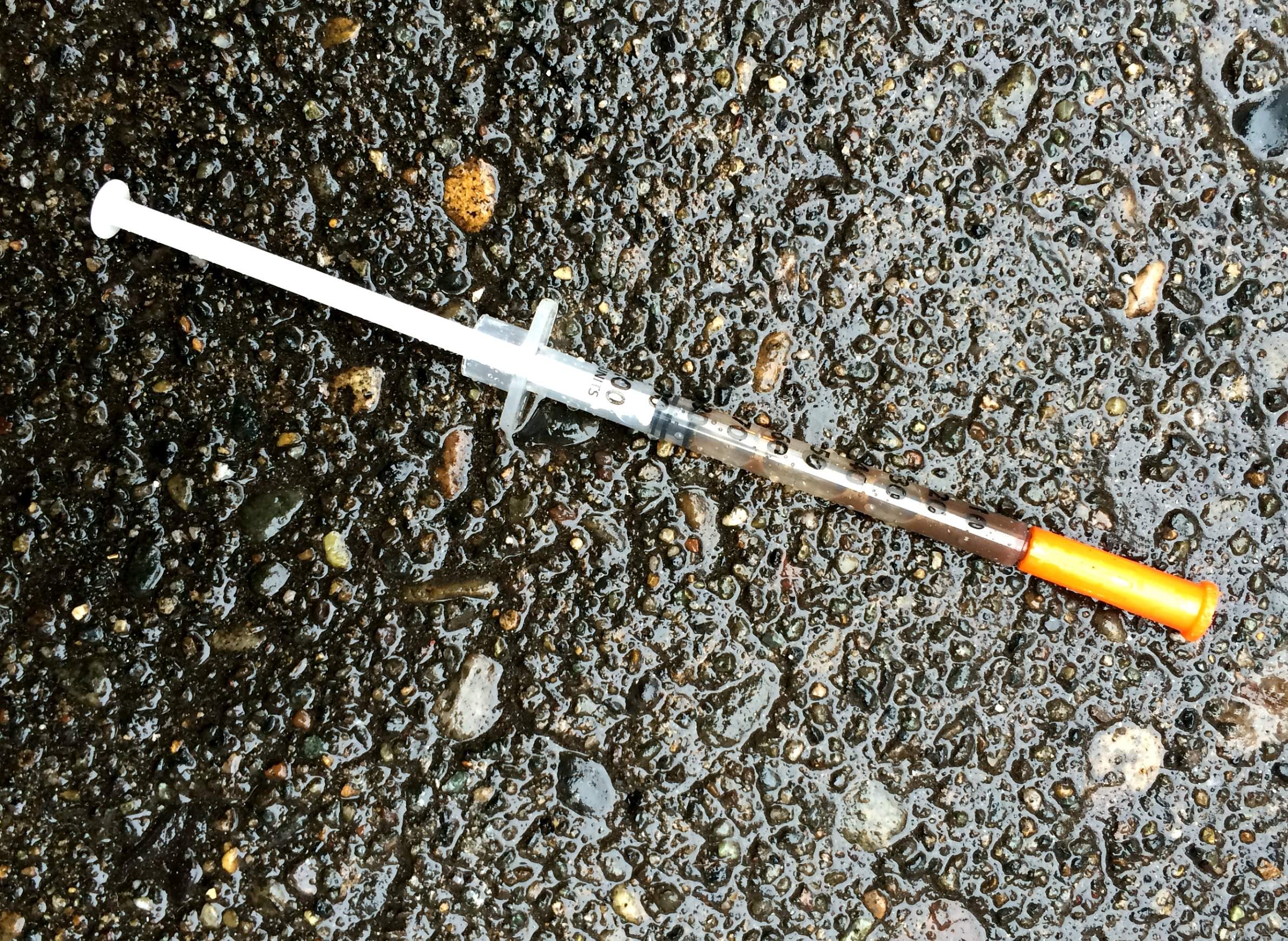 Law enforcement in Superior and Douglas County seized the most heroin they've ever seen in 2016.
Douglas County Sgt. Jim Madden said officers seized more than 460 grams of heroin in 2016, that's more than a 450 percent increase from the little more than 1 gram of heroin in 2011.
"Which is sad, because it illustrates the problem that we have," Madden said. "But, it also gives us hope that we're doing something about it because somebody's got to go out and get that heroin off the streets."
Madden said a team of five narcotics officers seized drugs last year with a street value of $547,946.
"You ask any one of my investigators, we'd all say the same thing: that we think we're just getting the tip of the iceberg," he said.
The increase in seizures stems from enforcement and purity levels of heroin, which is causing more people to become addicted to the drug right away, Madden said. The drug is also readily available, typically coming to the Twin Ports area from the Twin Cities and Chicago regions.
A report released in February 2017 by the Wisconsin Department of Health Services shows the rate of heroin overdose deaths grew 880 percent between 2006 and 2015.
Madden added that Douglas County also had the most heroin submissions per capita to the state crime lab in 2016 and the third highest submissions per capita for methamphetamine.
"There's not one other county that appears in the top 10 in either of these categories together. We're in the top three, and we lead one of them," he said. "We'd probably lead the other if we weren't fighting the heroin epidemic so hard."
Washington, Sheboygan, Wood and Fond du Lac counties rounded out the counties with the most state crime lab submissions per capita for heroin last year. The number of cases submitted to the state crime lab increased slightly from 1,142 cases in 2015 to 1,168 cases in 2016. Only a dozen counties did not submit heroin cases to the lab in 2016.
For methamphetamine, the state crime lab received 1,066 case submissions in 2015 and 1,075 case submissions in 2016.
Drug abuse forum participants share stories about addiction
Madden presented statistics on drug seizures as part of a panel discussion on drug abuse in the region at Superior Middle School on Feb. 27. Around 75 people gathered to hear law enforcement, drug treatment providers and addicts talk about the challenges with substance abuse.
Jan Larson with the nonprofit Human Development Center said preventing people from using in the first place is key to addressing drug abuse in Superior and Douglas County.
"If parents don't know how to have those conversations with their kids about use than it's our job as prevention people to help them learn how to do that," she said.
Shelley Faul talked about her struggle taking care of herself while trying to take care for her meth-addicted son, who is now serving a prison sentence for crimes related to his addiction.
"I love my son, and I will never give up. He knows that, but I needed help too," she said. "The chaos, the dysfunction, the hurt, the worry – it became too much to bear."
Faul said she found support from other families with similar experiences when she joined a local Narcotics Anonymous group.
Betsy Byler, outpatient and youth treatment supervisor with the Human Development Center, said they're working with county and city law enforcement on a plan to provide better access to services for people struggling with addiction.
"That if someone needs treatment today that we have an answer and that we can put them in a place that is safe and that will help them to detox safely," she said.
Byler said addicts often detox in the county jail because of inadequate access to services. She said many addicts rely on public assistance because they struggle with holding down a job due to their addiction. She added that low Medicaid reimbursement rates often prevent them from accessing services in Wisconsin or across the bridge in Minnesota.
Wisconsin Public Radio, © Copyright 2023, Board of Regents of the University of Wisconsin System and Wisconsin Educational Communications Board.