Embracing The Ups And Downs Of Starting New Businesses
University Place: Where Entrepreneurship Can Fit Into Wisconsin's Local And Regional Economies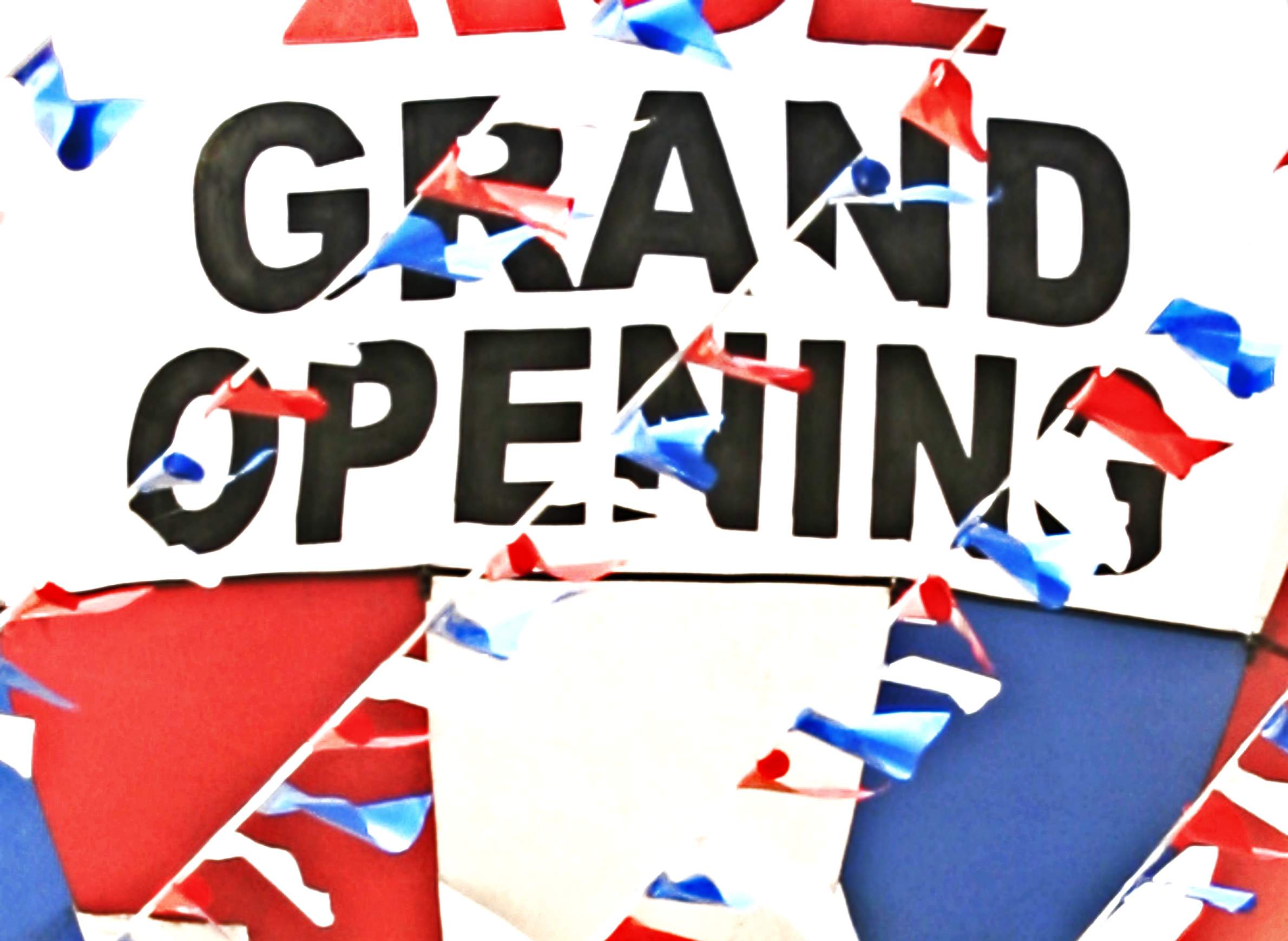 Wisconsin has made headlines in recent years as a state where entrepreneurship struggles and startup activity lags behind the United States as a whole. The state is wearing its anxiety about attracting and retaining young, educated workers on its sleeve — it has launched a marketing effort to lure young adults to make their home in the state, and has promised billions of subsidies to a foreign corporation in hopes of becoming a big player in tech and creating a more attractive base of high-paying jobs.
All of this concern might overshadow the role that entrepreneurship has played in Wisconsin's economy, and its potential to help communities around the state move forward. Tessa Conroy, an economic development specialist at the University of Wisconsin Cooperative Extension and UW-Madison, focuses on understanding the changing needs and opportunities of the state's workforce and job market. Her research, including that highlighted in contributions to WisContext, often looks at the contributions of entrepreneurs and the strategies the state and local governments use to encourage business innovation and economic growth. Conroy offered an overview of where entrepreneurs stand in Wisconsin's economy with a July 19, 2017 talk at UW-Fox Valley, recorded for Wisconsin Public Television's University Place.
Conroy began by explaining the economic fortunes of her hometown, Goldendale, a community of just over 3,000 people in southern Washington state. When the area's biggest employer, an aluminum plant, shut down in the early 2000s, Goldendale lost its economic anchor, but over time, entrepreneurship — especially in the form of a nearby drone manufacturer and wind farms — helped it bounce back. For Conroy, that experience is an example of how supporting a variety of entrepreneurs might be a better approach than pinning all of a community's hopes on one big employer.
In Wisconsin, nearly 90 percent of job creation comes from businesses with fewer than 500 employees, a bit more than the U.S. overall, said Conroy. Almost 44 percent of statewide job creation comes from businesses less than five years old, less than the country as a whole, she added.
Those figures indicate that Wisconsin is still less entrepreneurial than the nation overall, and more dependent on large legacy industries. More than 25 percent of Wisconsin's new jobs come from businesses that are less than a year old. In the U.S. overall, about one-third of new jobs come from business that have been around in that short time frame.
The small-business life has its tradeoffs, though, both for individuals and for the job market writ large. Conroy discussed how better support networks, especially for women and minority entrepreneurs, can make for a more robust and economically stable startup scene in Wisconsin.
Economies benefit from diversity not just in terms of the kinds of industries involved, but demographic diversity too. For instance, women-owned businesses made the economy more resilient as a whole during the Great Recession, Conroy has found. Somewhere between 30 and 40 percent of businesses are owned by women, a level with room to increase, given that women are about half of the workforce overall. Conroy sees potential for boosting women entrepreneurs by providing better networks for them to learn and ensuring better support structures in the form of things like high-quality affordable childcare.
Women entrepreneurs still encounter an "old boys network," Conroy noted, and are "perceiving that to some extent they're outside the main information exchanges that would benefit their businesses."
She argued that more direct networking opportunities are needed. "We actually need to make sure our entrepreneurs are kind of networked into the economic center of our towns so that we can all learn from each other and benefit one another," Conroy said.
Key facts
Nations with more entrepreneurship have higher GDPs, and entrepreneurship in the U.S. is tied to income growth and poverty reduction in both rural and urban areas.


Entrepreneurship also tends to make local, state and regional economies more diverse, and therefore less reliant on a single employer or industry. This diversification leads to greater stability — if a major employer closes down, there is still an array of other businesses around to help offset those job losses.


Economic research in the 1980s helped create a greater awareness of the role that small businesses are very important for job creation, challenging an emphasis on big business as an engine of employment. Among small businesses, new businesses play a particularly important role in generating more jobs.


Despite their economic benefit, young businesses face high failure rates, which means the jobs they create often don't last very long. They also don't always create high-quality jobs; older, more established businesses are often in a better position to offer decent pay and benefits.


Wisconsin's tourism industry is an example of how entrepreneurship helps to shape a sense of community. Conroy pointed specifically to the community of New Glarus in southwestern Wisconsin, where tourism-oriented businesses have helped to create an identity that bears a heavy influence of Swiss culture. In a general sense, tourism businesses help bolster other broader elements of Wisconsin's identity, like outdoors recreation and food products like beer and meat and cheese.


Startup activity in Wisconsin has fallen by more than half since the late 1970s, and that loss in entrepreneurship means Wisconsin is having trouble creating new jobs, which slowed the state's recovery after the Great Recession.


In Wisconsin, as in most places around the United States, private industry is responsible for a majority of research-and-development spending.


Rural areas in Wisconsin are bright spots for entrepreneurship. Compared to urban areas, rural areas in Wisconsin have higher rates of proprietorship per 1,000 residents and higher rates of business survival.


Small-business lending can boost startup rates, especially in rural areas. However, lenders don't always have enough information to make a good decision about making loans to these businesses. If lenders and entrepreneurs can develop better relationships so that each has more information about the other, it can help entrepreneurs, especially women and minorities, gain more access to financing. Additionally, entrepreneurs who seek loans often end up taking out home-equity loans, which means that ensuring a healthy local housing market can be an indirect but beneficial economic-development strategy.


Supporting entrepreneurship is a lower-cost economic development strategy than "attraction-based economic development," in which local or state governments try to lure companies with tax breaks or other incentives. (The Federal Reserve Bank of Kansas City has examined this issue in a report about entrepreneurship-based development for local communities.)
Key quotes
On the ups and downs of entrepreneurship: "If you look at some of our most vibrant and thriving economies, they have really high establishment death rates or exit, but there comes alongside a high establishment birth rate or a lot of entry. So lots of dynamism in our healthiest economies. In Wisconsin, we see ... around 10,000 businesses open and close each year. So that's between 25 and 30 businesses each day kind of coming and going from the market. So relying on just one industry can leave a region vulnerable, and that's the story of my hometown."


On the nature of small businesses' role in job creation: "More recent work shows that job creation has more to do with business age. It's not necessarily small businesses that create jobs. It's new businesses that create jobs. And it is their newness more than their smallness that drives job creation. New businesses often happen to be small. So that's part of kind of like we're conflating these two ideas, but when we can keep track of business age, we actually see that it's our entrepreneurs, our newest businesses that are the job generators."


On the silver lining of a new business failing: "Even when an entrepreneur fails, they're still poking the edges of the market. They're still figuring out what works and what doesn't. They're still generating information about what consumers want. And that's valuable to subsequent entrepreneurs … we've shown this empirically, there are long-term job benefits of even the death rate of new businesses.


On rural entrepreneurship: "One thing that I find also hopeful in a time when rural areas are kind of struggling in terms of job creation and their economic story is that rural areas are surprisingly entrepreneurial. We see higher rates of proprietorship and higher rates of business survival. So a proprietorship is just a tax status but it's indicative of at least some self-employment, of at least one person who has created a business."


On the successes of rural entrepreneurs "Maybe for some reason they have a little bit more stick-with-it-ness. On the other hand, this could be a lack of competition in rural areas. Maybe they survived because nobody's putting that competitive pressure on them. Nobody's forcing them out of the market, essentially. And it could be that rural areas don't have as many wage and salary options. They don't have competitive jobs being offered, so people feel the need to create a job for themselves for lack of something better already in their community. But even still, I think this speaks to some self-initiative and some persistence in rural areas."


On the advantages of supporting entrepreneurs rather than luring big companies to an area to create jobs: "Rather than get one business with 50 employees, entrepreneurship is more about maybe planting the seed for 25 businesses that will each have two employees. But those entrepreneurs are going to be tied to the community. They're likely going to have relationships there. They're more likely to stay, and their willingness to stay is going to have less to do with the tax structure or something like that. So this is a long-term approach to economic development."


On why economic development must treat each city as unique: "It's extremely difficult to recreate Silicon Valley or Austin, Texas. And I think that that's a story that we hear sometimes. People go to the high growth city or the splashy city and they come back and they say we're going to be the next San Francisco, we're going to be the next Austin, Texas, but that's really difficult to do. Even if you could replicate the industrial composition, the education system, the demographic profile, it's still the case the those entrepreneurial ecosystems are going to form uniquely and that's going to dictate, to some extent, the entrepreneurial outcomes in each city. So I would argue that it's more effective to invest in local strengths. Don't try to be something you're not."
This report was produced in a partnership between PBS Wisconsin and Wisconsin Public Radio. © Copyright 2023, Wisconsin Educational Communications Board and the University of Wisconsin-Madison.