Ethnic And Racial Diversity Are An Ever-Changing Reality In Wisconsin
University Place: State Less Diverse Than U.S., But Change Is Accelerating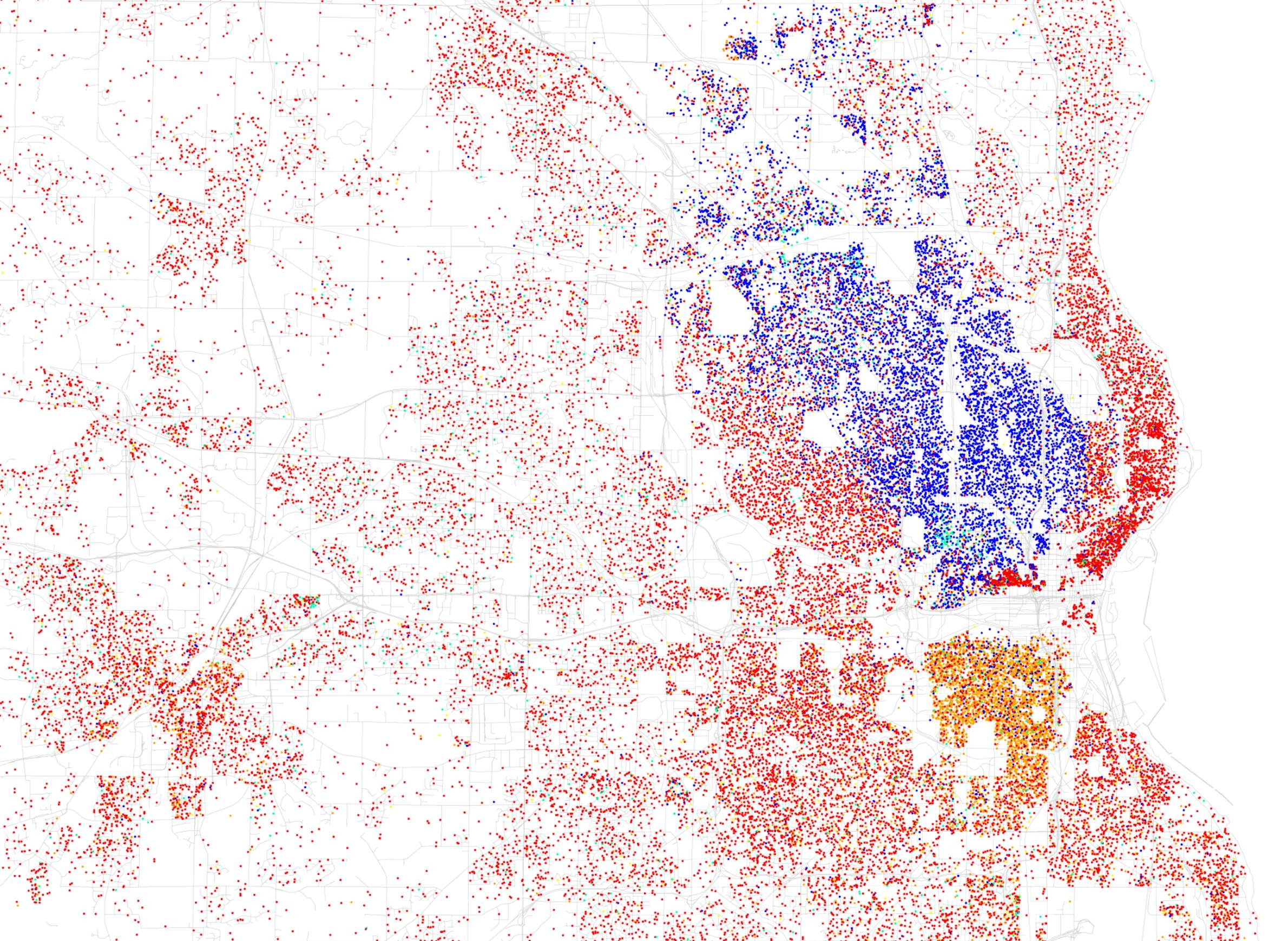 Few people would consider Wisconsin an ethnically diverse state, unless they're considering various strains of European ancestry. That is factually correct, but Wisconsin has seen many waves of change over the years.
From the long-term boom of Scandinavian immigrants in the 19th and early 20th century to the growth of Hispanic and Asian-American populations over just the past few decades, Wisconsin is a destination for an increasingly broad cross-section of people from around the planet. These more recent arrivees have primed the pump for a big change in the state's 21st century ethnic makeup. Their distribution around the state tells interesting stories about its history, but also spotlights troubling patterns of segregation and inequality.
Kazimierz J. Zaniewski, a University of Wisconsin-Oshkosh geography professor and co-author of The Atlas of Ethnic Diversity in Wisconsin is an immigrant from Poland. Since coming to the United States in 1979, he has studied the history of more than 60 ethnic groups living in Wisconsin. In an August 13, 2013, talk at the Wisconsin Historical Museum in Madison, recorded for Wisconsin Public Television's University Place, he gave an overview of the state's ethnic past and likely future.
Zaniewski spoke about the changing populations of Wisconsinites with Native American, European, African, Latin American and Asian ancestry, and their geographic distribution around the state. He also discussed the differences of internal diversity within each of these groups. The Hispanic population in Wisconsin has more internal diversity than African Americans — because these residents of the state hail from or have ancestry from across the Spanish-speaking world. For example, Wisconsin has a higher concentration of Mexicans and Puerto Ricans than the nation as a whole.
Key facts
A dizzying array of migrations have created the United States' current populace. When Europeans first came to North America, there were about 4 million Native Americans living in what is now the United States. The slave trade brought more than 470,000 African people to the continent over the course of 300 years. And between 1776 and 2013, the U.S. admitted more than 78 million immigrants from Europe, Latin America, and Asia.


Wisconsin is less diverse than the United States as a whole. According to U.S. Census data from 2014, people who are "white alone" make up about 62.8 percent of the national population and 82.7 percent of Wisconsin's.


Wisconsin's racial minority population increased 500 percent between 1970 and 2013, whereas its white population grew by about 50 percent.


African Americans are the largest racial minority group in Wisconsin. The state's African-American population has its origins in the 19th century, but most people arrived after World War II. Hispanic Americans are the second-largest group, but there is a lack of data about Hispanic immigration into Wisconsin before 1970. Over the course of the 1990s and early 21st century, Hispanics have become the fastest-growing minority group in the state. (Zaniewski used the term "Hispanic" throughout his talk, but it should be noted that "Hispanic" and "Latino" are not interchangeable words. The first term refers to people from the Spanish-speaking world, while the second refers to people with ancestry in Latin America.)


In the Milwaukee and Madison metro areas, African Americans are the dominant racial minority group. But in some, including Green Bay and Kenosha, Hispanics are the dominant minority group. In rural areas in the northern part of the state, Native Americans tend to be the dominant minority group.


The most geographically concentrated groups in Wisconsin are racial and ethnic minority groups: African Americans, followed by Native Americans, Hispanics and Asians Americans. The Hispanic population in Wisconsin is far less geographically "clustered" than the African-American population. Hispanics are far more prevalent in rural areas, in part because many are employed as farm workers. In Milwaukee, the Hispanic population is concentrated on the city's south side, but is more geographically dispersed than its African-American population. Meanwhile, Madison's African-American population is far more geographically dispersed than Milwaukee's.


The Asian-American population in Wisconsin did not have significant growth until the 1970s. Like Wisconsin's Hispanic population, Asian Americans have a lot of internal diversity, with Hmong and Indian peoples being the largest groups.


Wisconsin's Native American population is not growing as quickly as other groups. Additionally, very few Native Americans live in the state's largest cities.


Surveys of Wisconsinites' ethnic heritage show that German-descended people are the biggest ancestry group by far in the state, with more than 2 million members as of the year 2000.


As recently as 1980, most of Wisconsin's foreign-born population came from Europe. In the decades since, the state's largest foreign-born groups have originally come from Latin America and Asia.


The racial groups with the lowest median ages tend to be minorities as well — Hispanics, followed by Asian Americans and African Americans. This trend tends to mean that these groups are growing quickly and have higher birth rates.
Key quotes
On African Americans in Milwaukee: "It's a well-known fact that this population is highly clustered on the north side of the city and there's been a lot of criticism that there is way too much segregation in Milwaukee. Some say that Milwaukee is comparable to Detroit and New York City in terms of territorial segregation of African Americans, but that's what the maps show, and this is indeed one of the greatest clusters in the country. Criticism pertains to terms of lack of jobs, poor [transportation] to suburban areas where there would be jobs, and so on."


On Hispanic growth: "If these trends continue, the Hispanics will become the largest minority group in Wisconsin in the near future. They are already the largest [minority group] in the nation."


On the arrival of Hmong people as refugees from the Vietnam War: "The Hmong people came from mountainous, rural parts of Laos, and they came to America and most of them live in cities, so it's a quite different lifestyle."


On widely varied distribution of ethnicities in Wisconsin: "If you go to certain parts of the state, you'll see one dominant group. If you go to another part of the state, you'll see a variety of ethnic groups. So, in summary, we have, indeed, great diversity in Wisconsin, and that diversity will be growing. I would say racial diversity will become more significant. Diversity based on ancestry will become less significant."
This report was produced in a partnership between PBS Wisconsin and Wisconsin Public Radio. © Copyright 2023, Wisconsin Educational Communications Board and the University of Wisconsin-Madison.