High Rents Are Making Madison A Harder Place For Refugees To Find A Home
One Of Two Agencies Resettling Refugees In City Ends Program, Citing Unaffordable Housing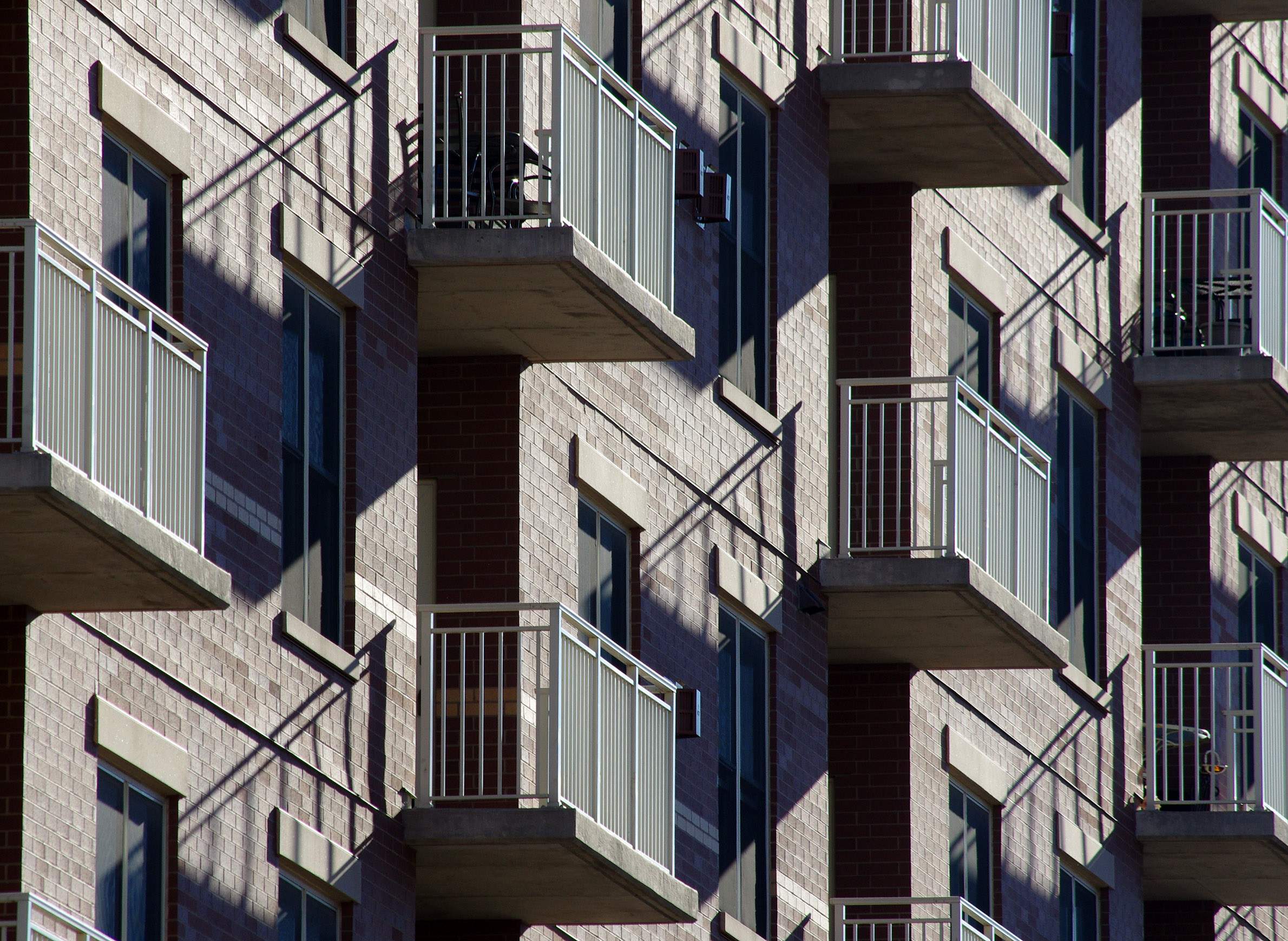 While the Madison region enjoys an economic boom, the difficulties facing one group of hopeful residents illustrates how living within the city is increasingly out of reach. One of two agencies that finds new homes for refugees in Wisconsin's second largest city has ended its local resettlement program, citing a dearth of affordable housing. This move comes as the number of refugees resettling in Wisconsin and nationally continues to tumble.
Lutheran Social Services of Wisconsin and Upper Michigan, which is based in Milwaukee and maintains a satellite office in Madison, closed its resettlement program for new arrivals to the latter on Jan. 15. The agency is continuing to resettle refugees in Milwaukee and is maintaining its services for refugees already resettled in both cities.
Mary Flynn, who manages the resettlement agency's program in Wisconsin, said quality, affordable housing has simply become too scarce in Madison. "One of our responsibilities is to find adequate, affordable and safe housing for people before they arrive, and the Madison market simply no longer has enough viable options," Flynn said.
The dwindling supply of affordable rental housing in the Madison market follows years of population and employment growth that has outpaced the rest of Wisconsin.
The U.S. Census Bureau estimated the city of Madison's 2017 population to be 255,214 — a 6.4 percent increase over five years — while the number of housing units grew at a slower 4.7 percent. Dane County's population grew a similar amount — 6.6 percent — to 536,416 over the same period. Meanwhile, the Census estimated that Milwaukee's population shrank by 0.6 percent from 2012 to 2017, and the entire state's grew by just 1.3 percent.
Growth in Madison and Dane County has been driven in part by a boom in the local tech sector, which has added thousands of well-paying jobs to the region in the 21st century.
According to a 2018 analysis by the commercial real estate firm CBRE, Madison ranked 11th in the nation for proportion of jobs in the tech industry, just behind much larger cities like Boston and Denver, with 6.1 percent of the local labor force employed in the sector. At the same time, Madison has seen a surge in the construction of new apartments that cater to young professionals and students.
All of these trends reinforce a local housing market that is increasingly squeezing low-income residents. Illustrating this, the Department of Housing and Urban Development set the 2019 fair market rent for a two-bedroom apartment in Dane County at $1,093, a 22 percent increase from 2014 and 43 percent higher than the statewide average. For comparison, HUD set the 2019 fair market rent for a two-bedroom in the Milwaukee metropolitan area at $918.
HUD uses fair market rent calculations as the basis for its housing assistance programs and pegs them at the 40th percentile of local rental rates, meaning they are higher than the going rate for two-fifths of the local rental stock. HUD's calculations reveal the relative unaffordability of housing in the Madison area, helping to explain why a refugee resettlement agency would focus its efforts in more affordable places like Milwaukee.
"Madison has been a very supportive employment environment for our refugees, and many achieve full employment after they arrive," said Flynn. "But are they able to afford rent for a two, three or four bedroom [apartment] that's available for $1,800 to $3,600 on $10 to $12 an hour? That would not be tenable."
How one resettlement agency manages housing in Madison
Lutheran Social Services' departure leaves only one agency resettling refugees in the city, Jewish Social Services of Madison, which after a decade hiatus restarted its resettlement program in 2016 in response to the Syrian refugee crisis.
Dawn Berney, executive director of Jewish Social Services, said the housing market in Madison makes refugee resettlement difficult but not impossible for her organization.
"Housing is always something that we worry about because we have a very low vacancy rate in Madison," Berney said. "So landlords can always potentially charge whatever they want. We've been fortunate to this point because we've found landlords who are willing to work with us to find affordable housing."
One challenge that's particular to Madison is the high proportion of units that are leased through large property management companies, Berney said. Those companies, which often deal with high volumes and annual turnover due to the large student population, often require credentials that refugees lack.
"The really big property management companies require a housing history and employment history," Berney said. "Our clients don't have housing histories."
Even though Jewish Social Services is continuing to resettle refugees in Madison, having resettled 19 individuals in the first couple months of 2019, Berney said the organization has had to make the decision not to resettle larger families in the city because of a shortage of affordable larger apartments or houses.
"As a general rule, we only take families with six people or less," she said, describing the unofficial policy as dictated by the severe lack of affordable larger units in Madison.
HUD's 2019 fair market rate for a four-bedroom unit in Dane County is $1,844, which is 64 percent higher than the statewide average and nearly 34 percent above the rate for a four-bedroom in the county in 2014.
Compounding these challenges, resettlement agencies usually have very little time to secure housing for new arrivals.
"It's not as if we know six months in advance that we'll need eight apartments," Berney said. "We generally have two weeks' notice."
That notice sets off a flurry of activity for Jewish Social Services, which must secure housing for the newcomers prior to their arrival. The agency's criteria are straightforward yet often elusive: an apartment has to be available, affordable — generally meaning under $1,000 for a two-bedroom unit — and located on a bus line.
"Safety is up there as well," Berney said. "These are folks who are coming from war zones, so we want them to come to their new home and feel safe."
She said that Jewish Social Services employees gauge safety by asking the clients that they have already resettled how safe they feel in their new neighborhoods. They also confer with the Madison Police Department and monitor local news for reports of shots fired and criminal activity, avoiding apartments in areas that seem to have higher crime rates even if they're available.
Ideally, Berney said refugees are placed near existing communities from their home countries and in an area where children can walk to school, but sometimes those priorities can't be met.
To date, Jewish Social Services has resettled clients in neighborhoods on Madison's north, west and south sides, Berney said.
"We don't have anybody downtown or near campus," she added. "They're too expensive for pretty much anybody."
Indeed, the affordable housing crisis has become an issue in Madison's 2019 mayoral election. Since 2014, the city has spent $20.3 million on its pledge to create 1,000 new units of affordable housing, which it defines as units with rents set between 30 and 60 percent of the region's median income.
This report was produced in a partnership between PBS Wisconsin and Wisconsin Public Radio. © Copyright 2023, Wisconsin Educational Communications Board and the University of Wisconsin-Madison.