How Births, Deaths And Moving Shaped Wisconsin's Post-Recession Population
Modest Growth In 2010s Is Poised To Accelerate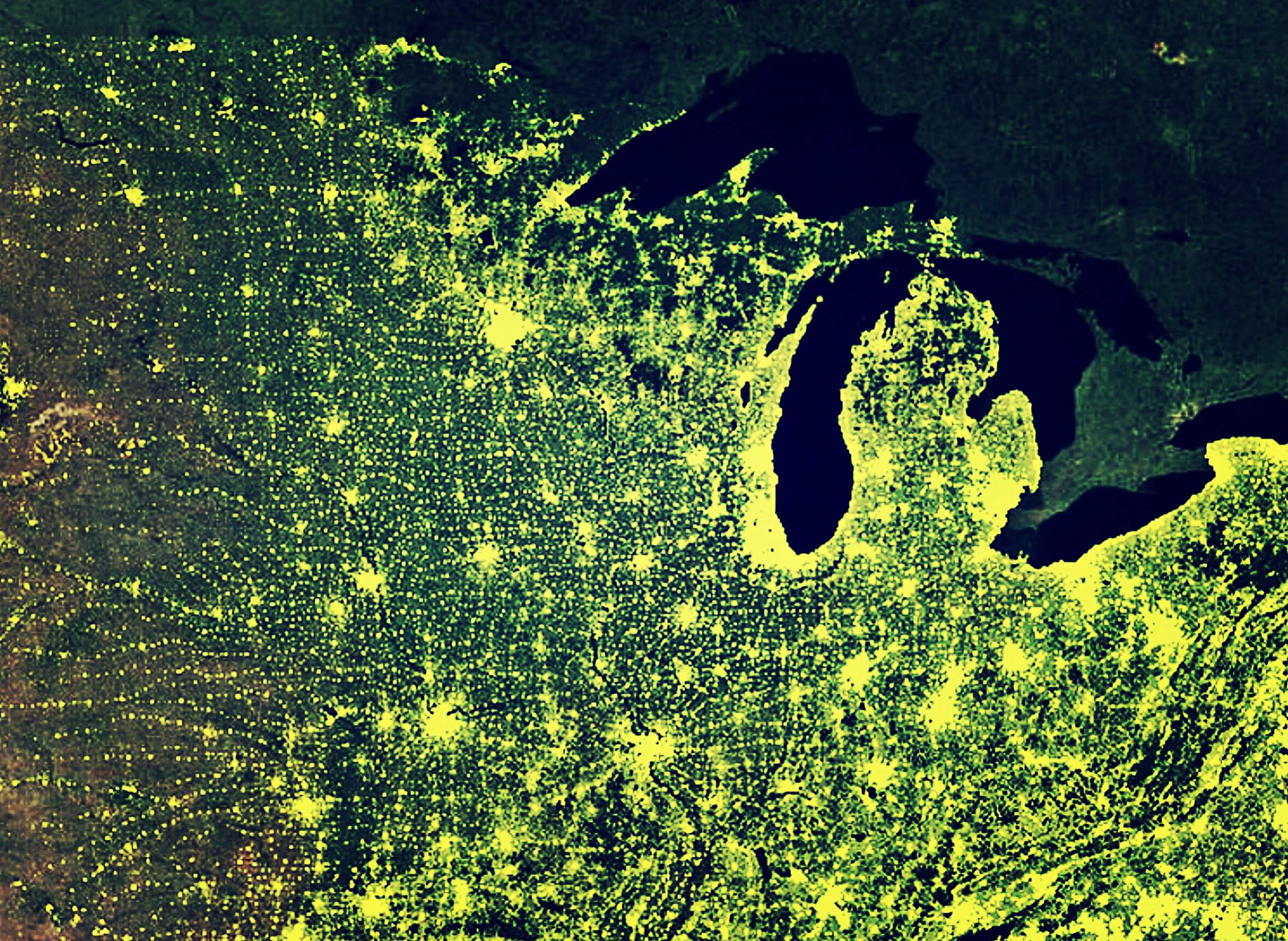 The Great Recession disrupted not only economic and employment patterns, but demographic trends as well. Wisconsin saw stagnation in population growth in the post-recession 2010s, but a closer look at year-to-year shifts in population change reveals that the state may be looking forward to population increases — and accompanying economic growth.
Demographers study how human populations change over time, a process which can be broken down into several elements: the number of people born, the number who have died, and the number who have moved in and out of a place. The difference between births and deaths in a given year is known as natural increase — or decrease, if there are more deaths than births. The difference between the number of people who move in and who move out is called net migration. Added together, natural increase/decrease and net migration equal population change for the state. Each of these forces of change can vary in response to social and economic trends.
Births in the United States, peaking near 4.3 million annually in 2006-2008, fell below 4 million in 2010 and have not exceeded that level since. At the same time, deaths topped 2.5 million per year for the first time in 2011 and reached 2.7 million in 2015. As a result, the nation's annual population growth due to natural increase declined by one-third, from 1,893,000 people in 2007 to 1,266,000 in 2015.
International immigration also fell from an annual average of 1,050,000 people in the pre-Recession years of 2004-2006 to an average of 890,000 people per year in 2011-2013, a 15 percent decline. However, immigration levels rebounded to greater than 1,000,000 annually by the mid 2010s.
Within these national shifts, Wisconsin tends to trail other states in population growth. The state generally has an older population, with a median age in 2016 of 39.3, compared to 37.9 for the U.S. as a whole. At the same time, Wisconsin receives fewer international migrants than other states — Wisconsin is home to 1.8 percent of the nation's residents, but averages only 0.7 percent of its total immigrants.
Overall, Wisconsin's population has remained fairly stable in the 2010s. Its total population change has been the twelfth lowest in percentage terms among all 50 states and the District of Columbia between 2011 and 2017.
A primary factor in Wisconsin's modest growth rate in the decade is that the state has experienced a steady decline in its natural increase since 2007, the first year of the Great Recession. From its peak of 26,640 that year, the state's natural increase has fallen 44 percent, to 14,810 in 2016. Wisconsin's natural increase is ranked twenty-second among the 50 states and Washington, D.C. in the period between 2010 and 2017.
Negative migration within the U.S. has also been detrimental to Wisconsin's population growth in the 2010s. The state is far from alone as a net loser of domestic migrants, though, as 19 others have experienced greater rates of out-migration than Wisconsin in the decade so far.
However, individual years within the 2010s paint a different picture. Wisconsin's population change increased sharply in 2017 compared to prior years, exceeding 20,000 for the first time since 2010.
Looking at the pattern of individual years, the domestic out-migration situation has been improving. Wisconsin's domestic net migration peaked at a population loss of more than 15,000 in 2015, but lessened to just about -2,000 in 2017. In addition, the number of international immigrants per year has grown slightly, adding to the state's overall population gain.
If the domestic inflow and outflow of migrants balance out by 2020, Wisconsin should see annual population gains closer to 25,000 for the remainder of this decade, a considerable improvement over the years affected by the Great Recession.
This report was produced in a partnership between PBS Wisconsin and Wisconsin Public Radio. © Copyright 2023, Wisconsin Educational Communications Board and the University of Wisconsin-Madison.