How To Get A Good Start With Container Gardening
Plant Selection And Timing Are Key To Small Scale Success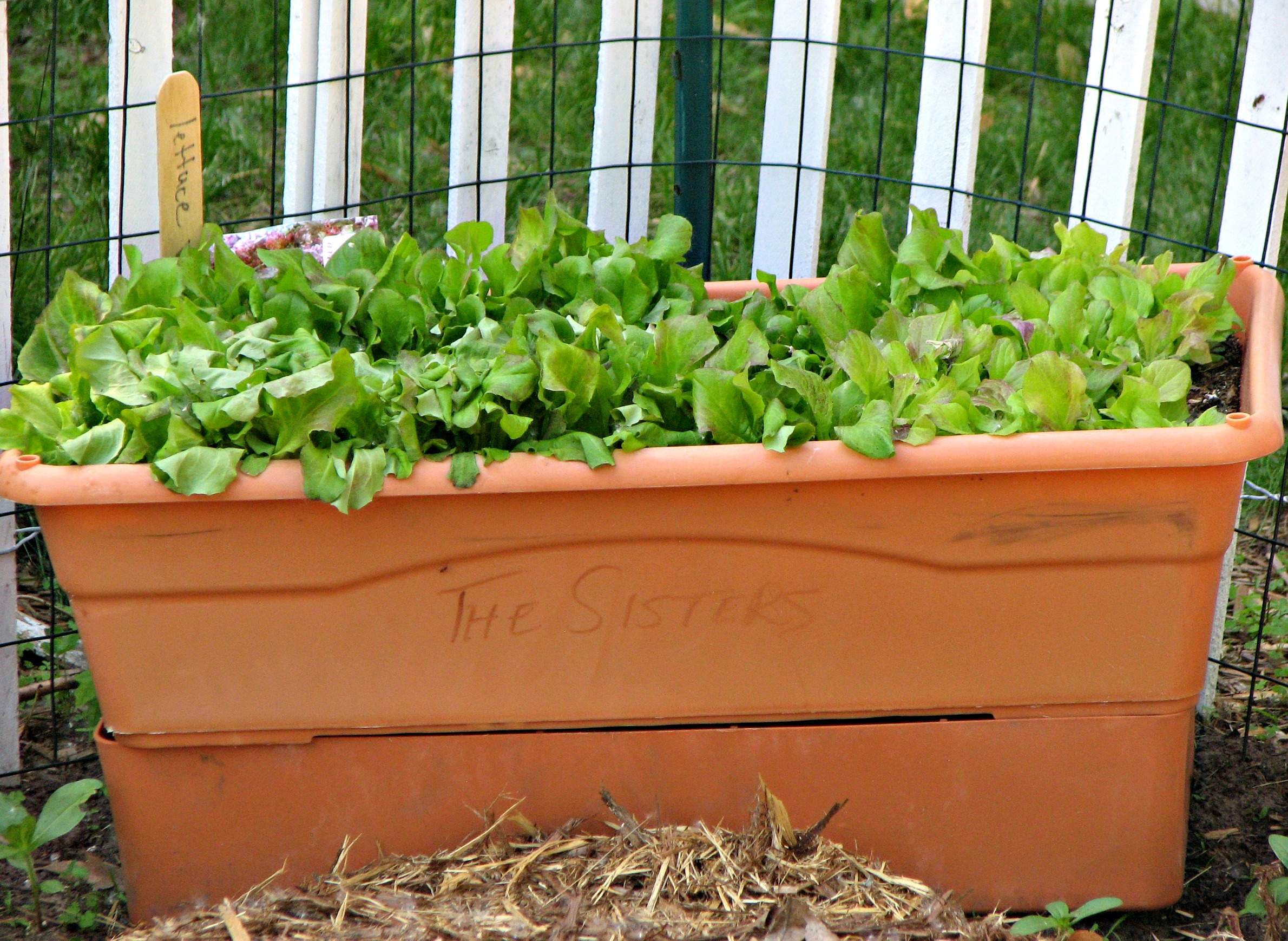 Traditional gardens require ample space, appropriate sunlight and an ongoing time commitment, but container gardening offers an alternative way to grow fresh fruits and vegetables with more limited resources.
Growing plants in containers offers multiple advantages – it's easy to accommodate them in any suitable spot like a window sill, balcony, deck or doorstep. Soil in containers warms up quickly, giving a head start in raising vegetables in early spring. In case of frost, containers can be housed in a temporary protected spot or protected with a blanket or floating row cover. Loose, premixed and well-drained container soil provides a clean start for plant growth by avoiding issues like compaction, soil borne diseases, overwintering insects and weeds encountered in traditional garden soils.
Overall, container gardening is simple, versatile, almost easy to maintain and accessible for all ages and abilities, but it also has some limitations. Plants in containers need frequent watering especially during the hot, dry summer season, and containers that hold five gallons or more are heavy and may not be easily portable.
Due to size and volume restrictions, not all standard varieties of garden plants are suitable to grow in containers. For successful container gardening, it is important to choose the right type of containers, plant varieties, soil mix, and water and fertilizer schedule.
Selecting the right containers: Choosing the right container to accommodate a mature plant's shoot and root needs provides stability for upright growth. Plastic buckets, broken wheelbarrows, wooden barrels, plastic trash bags and trash containers can be recycled for container gardening use. Porous materials like terra cotta and ceramic clay pots or hypertufa planters need a little more attention to watering, as they tend to dry out more quickly than plastic containers.
White, tan or other light colored containers absorb less heat than dark ones, helping avoid root stress, and sufficient drainage holes at the bottom of their sides are critical to draining excess water. Placing containers on a slightly elevated base like bricks or paving stones will further ease the free flow of the excess water.
Containers should also have the right depth and volume to support the entire plant growth. For smaller plants like leaf lettuce, onion sets, peas, radishes, garlic, cilantro, and spinach, an at least a 2-gallon container that is 4-6 inches deep is required. Larger plants like tomatoes, peppers, broccoli, eggplant, cucumbers and beans will need at least a 5-gallon container with a depth of 8-12 inches.
Selecting the right varieties: Dwarf and compact plant varieties are well-suited for a container and look attractive. The following list of vegetable varieties suitable for container gardening is compiled from selected seed catalogs and University of Illinois Extension publications:
Tomatoes: Jetstar, Celebrity, Super Bush, Pixie, Patio Paste, Cherry Punch, Power Pops, Cherries Jubilee, Patio Princess, Bush Early Girl, Bush Big Boy, Sweetheart of the Patio, Maglia Rosa, Baby Boomer, Tumbler, Cherry Falls, Husky Red, Lizzano, Peardrops, Pony Express, Primo Red, Terenzo, Tumbling Tom Red, Tumbling Tom Yellow, Bush Steak and Baby Boomer


Eggplants: Patio Baby, Hansel, Gretel, Ivory, Ophelia, Pinstripe, Dusky and Early Midnight


Bean: Mascotte, Topcrop, Tendercrop, Derby, Eureka and Porch Pick


Cucumber: Patio Snacker, Salad Bush, Space Master, Champion and Iznik


Pepper: Cajun Belle, Cayennetta, Mariachi, New Ace, Orange Blaze, Cute Stuff Red, Lady Bell, Gypsy, Crispy, Red Chili, Cherry Stuffer, Tangerine Dream and Sweet Golden Baby Belle


Radish: French Breakfast, Red Satin, Champion, Comet, Sparkler, White Icicle, Early Scarlet Globe, Rido Red and D'Avignon


Carrot: Paris Market, Little Finger, Danver's Half Long, Nantes Half Long and Yaya


Peas: Peas in a Pot


Beets: Ruby Queen, Detroit Dark Red Med Top, Burpee's Golden and Chioggia


Okra : Jambalaya, Carmine Splendor and Clemson Spineless


Swiss Chard: Bright Lights, Peppermint, Fordhook Giant and Lucullus


Squash: Supersett, Multipik and Golden Zebra
In addition, many herbs and salad greens are perfectly suitable for containers
Soil mix, watering, and fertilization: Soilless mixes that contain peat and perlite are the best option for a medium. Morning is the best time to water container gardens. Plants should be watered thoroughly at the base if the top inch of container media seems dry. Organic mulch will help conserve soil moisture in the media, and containers should be moved to a protected area during strong winds. Depending on the type of vegetables, the fertilization schedule varies by 2 to 8 week intervals during the growing season.
Vijai Pandian is a horticultural agent and educator for the University of Wisconsin-Extension Brown County. This article is adapted from an item originally published by the Green Bay Press Gazette.