Medical Hurdles Persist After Drug Treatment For Wisconsin Teen
Families Struggle With Access To Health Services After Treatment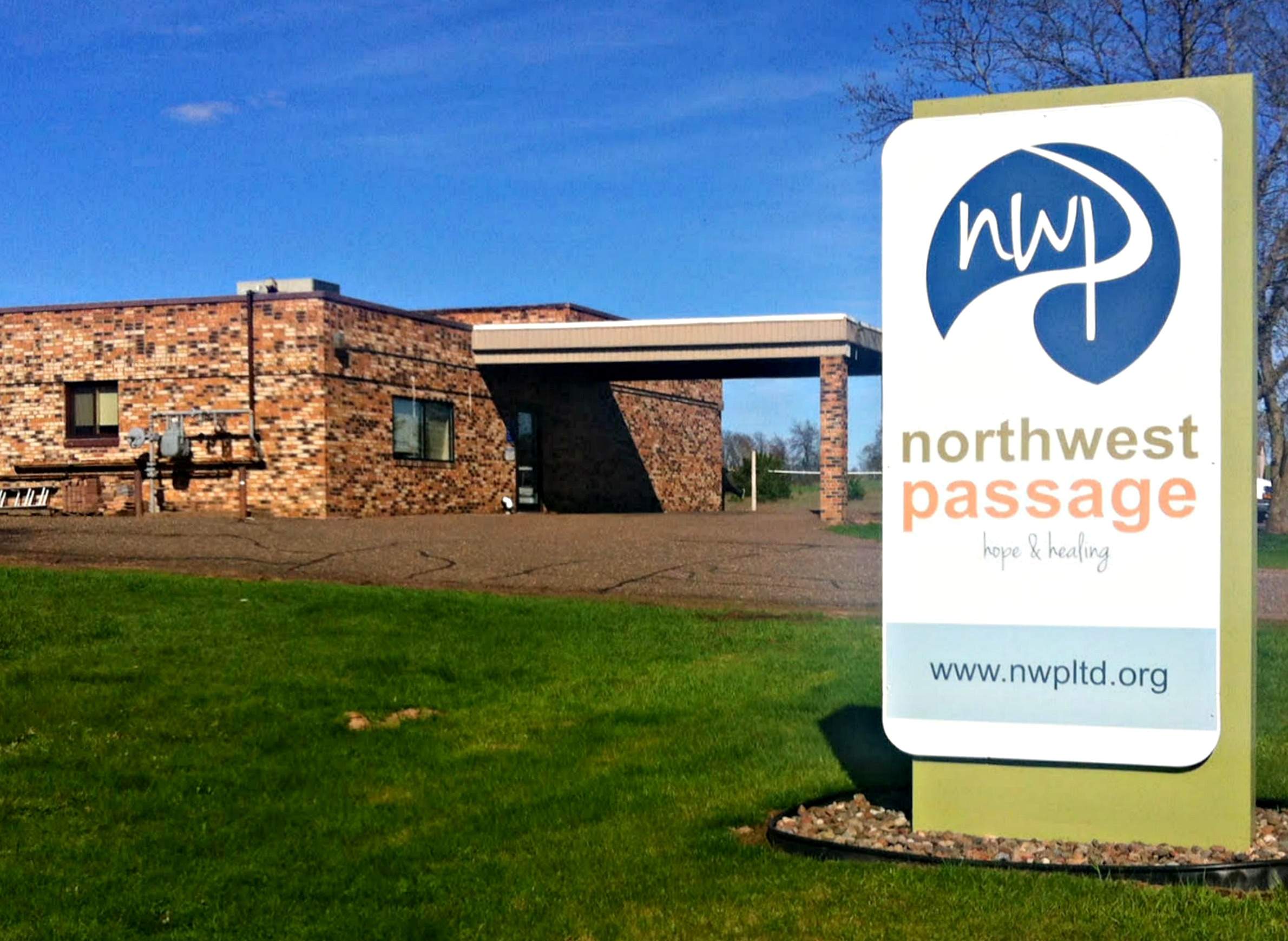 Drug and alcohol treatment can be difficult for anyone struggling to kick an addiction. But what comes after treatment can be even more challenging for those taking the next step in recovery.
Even so, Lexie Lorbecke was ready to go home the month before she got out of treatment last spring, knowing what was waiting for her back home in Wittenberg near Wausau.
"Everybody else who hasn't gone through treatment or hasn't gotten help or did serious soul-searching is still there and still doing what they were doing before. That's scary for me," she said in an June 2016 interview. "But I know what I have to do, and I know who I am and what I don't want to be."
Lexie, then 16, wanted to stay clean after years of abusing drugs, including methamphetamine and prescription drugs.
However, her road to recovery hasn't been easy. Lexie moved back home from treatment to live with her grandparents only to run away about six months later.
On a blustery day in November, Lexie's grandmother, Mary Reissman, drove around Antigo on her day off to post flyers of her missing granddaughter at stores. After treatment, Reissman said Lexie faced one hurdle after another.
"When she came out of there, I had to hurry and try to find – because nothing had been set up – I had to find counseling for her and try to get her into a psychiatrist," Reissman said.
Reissman noted Lexie had to wait three months to see a psychiatrist.
Ashley Van Thomme was Lexie's case manager at the residential treatment center Northwest Passage in Polk County where Lexie spent a year in treatment. Thomme said it's not uncommon for families in rural areas to struggle with access to resources.
"Bigger cities tend to be easier to find resources and supports there," Thomme said. "But for kiddos like Lexie, [who] lives more in the country, is a little bit farther away from a bigger city where there's resources. That can be tough."
Access to services
The state isn't blind to these challenges.
The Wisconsin Department of Health Services offered counties financial incentives to expand its Comprehensive Community Services program, which was first offered in 2005. In 2014, the state announced it would fully reimburse counties for the cost to provide services if they teamed up with other counties to provide the program.
The program typically serves adults and kids with the most severe mental health and substance abuse disorders that disrupt their abilities to function by connecting them with a team of providers where they live.
"What CCS does is help build those supports in the individual person's life after they've had their treatment so they can identify and help build the services that particular person needs so they don't have to have another episodic treatment," said Kenya Bright, section chief in the Division of Care and Treatment Services at the Wisconsin Department of Health Services.
CCS provides a broader array of services offering more than outpatient therapy, but it's less intensive than inpatient treatment.
"Part of the issue was some of our smaller counties didn't have the infrastructure to provide CCS," said Bright. "Some had problems doing another program where they had to use tax levy dollars to offset [the cost] – be the nonfederal share of Medicaid."
Most counties in Wisconsin offer the CCS program now. Fewer than 10 counties do not have the program. Claims for services provided under the Medicaid program grew from $10.6 million in 2013 to $14.9 million in 2014. In 2015, claims for services provided just for children 17 and under amounted to about $15.6 million, according to numbers from the state.
County officials in northern Wisconsin said full reimbursement for serving Medicaid patients through the program is attractive, but they also highlight an onerous documentation process for services covered under CCS. Some fear administering the program could place counties on the hook financially.
"That would be our fear … that, if an auditor came in and said that you're not in compliance with that, that there would be some recoupment of funds that had been paid," said Elizabeth Skulan, director of Bayfield County Human Services. "But I think right now the state has heard that concern."
Skulan said the state has been communicating across departments ensuring everyone has a common understanding of what's covered through the program. The program covers more than 14 different services, including psychotherapy, medication management, substance abuse treatment and more. Even so, she noted rural counties tend to face a shortage of providers.
"We have some mental health providers, we have some substance use disorder providers, but we don't have as many as we need," Skulan said. "We struggle sometimes, particularly with youth, to find provider psychiatrists, psychologists, substance use disorder professionals who really specialize in the needs of children."
Gov. Scott Walker's budget proposal for 2017-19 includes $500,000 next year for a child psychiatry consultation program, which educates primary care providers on treating children's mental health and connects them with child psychiatrists. Most counties are lacking mental health professionals and have federally designated shortage areas. In 2016, Wisconsin had 133 mental health professional shortage areas, according to the state Legislative Fiscal Bureau.
More than 200 psychiatrists are needed in Wisconsin to eliminate the shortage and meet federal guidelines, according to the Kaiser Family Foundation. And Wisconsin isn't alone, there's competition across the United States for qualified health professionals.
Some professionals prefer to live in areas of the state with more amenities and competitive wages. Providers that do exist in rural communities often struggle to make ends meet because rural counties tend to serve a high number of low-income clients covered by Medicaid.
While putting up flyers, Lorbecke's grandmother remembered one psychiatrist she contacted in the Wausau area who wouldn't accept BadgerCare Plus, a Medicaid program.
"When you've got a kid that's on medical assistance, tell you what: the doors are shut in your face," she said.
Reimbursement rates
Providers may limit the number of Medicaid clients they serve because reimbursement rates are low, said Rick Immler, a child, adolescent and adult psychiatrist who is a member of the Wisconsin Council on Mental Health.
"I consult with therapists in the [Wausau] region who serve children, and they may have, in their group of clients, up to 70 percent who are receiving Medicaid. The level of reimbursement is so low that they can barely keep their doors open," he said.
"They can't afford any overhead like much receptionist time. They may have to do much of their support work themselves."
Counties and providers are supportive of the CCS program, how it works with clients and the wrap-around services it offers. But officials say it's not going to address all the mental health or substance abuse issues facing counties.
Douglas County wants to team up with other counties to offer the program. The average number of people who would benefit from a CCS program in the county is between 50 and 100 people, said Dave Longsdorf, deputy director for Douglas County Health and Human Services.
Douglas County has more than 8,900 people receiving some form of medical assistance, he said.
"Even with a CCS program, some people will be able to receive services, but the vast majority of folks are either not going to qualify for the program or aren't going to be able to access it because of their insurance or other complications," Longsdorf said.
About half the counties statewide have begun utilizing the CCS program in the last few years. The program enrolled 1,246 children in 2015 and 4,263 people overall in 2016, according to most recent figures supplied by the state. However, around 413,000 kids are covered by BadgerCare Plus statewide.
Community support programs and other services exist for adults and children who aren't eligible for CCS, but those programs don't provide the higher level of reimbursement CCS can offer. But, DHS section chief Bright hopes the program will continue to expand and help make a business case for providers to locate in rural areas.
"A single county may have trouble offering enough business for a provider to go into their one particular county, but if it's a group of counties that entices the providers to then come into those counties and provide services," Bright said.
Douglas County's Longsdorf and other providers believe a higher Medicaid reimbursement rate would go a long way toward attracting and retaining mental health professionals.
The nonprofit Human Development Center in Douglas County struggles to attract and retain staff in Superior when neighboring Minnesota offers 40 percent higher reimbursement rates across the bridge in Duluth, Minnesota, said Betsy Byler, its outpatient and youth treatment supervisor.
"I do have to pay [therapists] more than I can afford because what I could afford was good 20 years ago," she said. "The rate 20 years ago was comparable with Minnesota, and then Minnesota's kept going up."
In Minnesota, Medicaid reimbursement rates are nearly two times that of Wisconsin for an hour-long individual therapy session or a half-hour visit with a psychiatrist, according to rates the nonprofit receives working in Duluth compared to in Superior.
Medicaid programs already receive the second-largest allocation of the Wisconsin budget surpassed only by education. Walker's most recent budget proposal would provide $10.7 billion next year and $11.4 billion in 2019 for Medicaid services.
Recovery and schools
Reissman said Lexie's struggle to access services under medical assistance was just one of the challenges her granddaughter faced in recovery.
Lexie's past drug abuse made her a target of bullying among some girls at Wittenberg-Birnamwood High School.
Wittenberg-Birnamwood School District administrator Garrett Rogowski said the district is grappling with drug and mental health issues now more than ever.
"The challenge is the resources that we are entitled to in terms of our fiscal resources through general aid and tax levy and the revenue limit cap – they're not increasing exponentially," he said.
"To meet all the needs of students – the socio-emotional, the mental, the academic, you name it – and to provide enough resources to do that for all of our students is challenging because there's only so many of us," Rogowski continued. "We need to really sometimes think out of the box and be creative about how we can best do that."
In Walker's 2017-19 budget, the governor proposes sending $3 million to schools for social workers, $2.5 million in mental health grants to connect kids to services, and $1 million to help train educators to recognize mental health issues and intervene.
As for Lexie, her grandmother found her in another state and brought her home about one month after leaving home.
Reissman said she's working with the high school and hoping to get her granddaughter all the support she needs.
Wisconsin Public Radio, © Copyright 2021, Board of Regents of the University of Wisconsin System and Wisconsin Educational Communications Board.