Milwaukee Police Seize More Than 2,400 Guns In 2016
Homicides And Non-Fatal Shootings Decreased Slightly Compared To 2015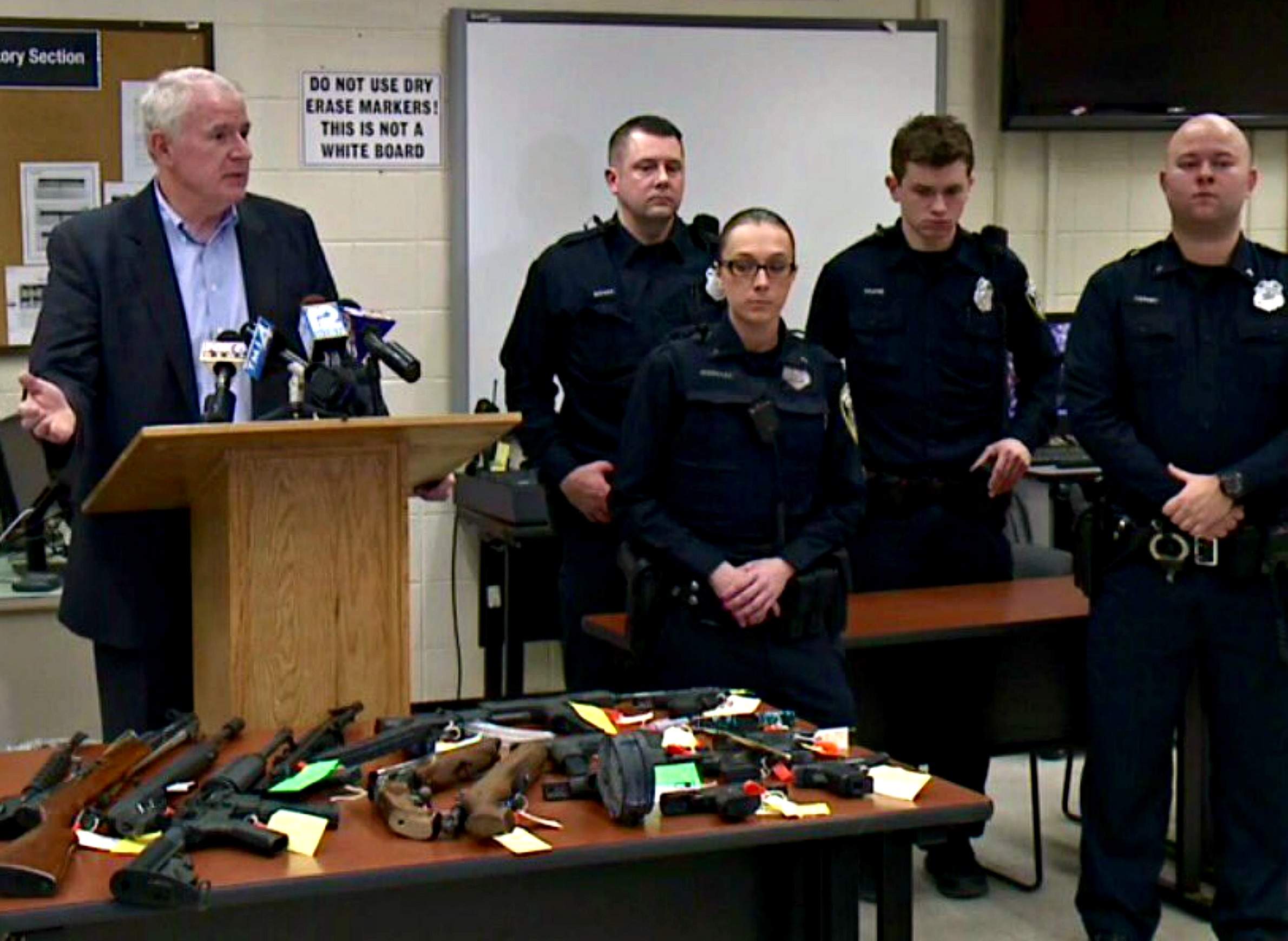 Officers took 2,419 guns off Milwaukee streets in 2016 according to the city's police department, which amounts to more than 400 guns seized per 100,000 residents. That's more per capita than Philadelphia, Chicago, Los Angeles and New York City. It's also more than Chicago and Los Angeles combined.
Khalil Coleman works with Milwaukee's Safe Zone Initiative, a program that aims to reduce violence using a hands-on approach. Program staff walk the streets and intervene when they see conflict. He said investments in police have gone up but that isn't the type of spending that is going to stop guns from entering the community.
"It's more of an after effect type of thing," Coleman said. "We need more resources and more investment in initiatives that would prevent and intervene in violence before it happened or while it's occurring."
Coleman said he's especially concerned about how many guns end up in children's hands.
"There's not enough education around gun safety," he said. "There's not enough education around prevention and intervention with young people who have already been exposed or who have already been involved in a gun related situation."
Despite last August being Milwaukee's deadliest month in the past 25 years, there were five fewer homicides in 2016 compared to 2015.
The number of nonfatal shootings declined by 12 percent during that time as well.
Wisconsin Public Radio, © Copyright 2023, Board of Regents of the University of Wisconsin System and Wisconsin Educational Communications Board.