One Season In With A Youth Farmers' Market In Green Bay
Project Combines Horticulture And Business To Cultivate Healthy Habits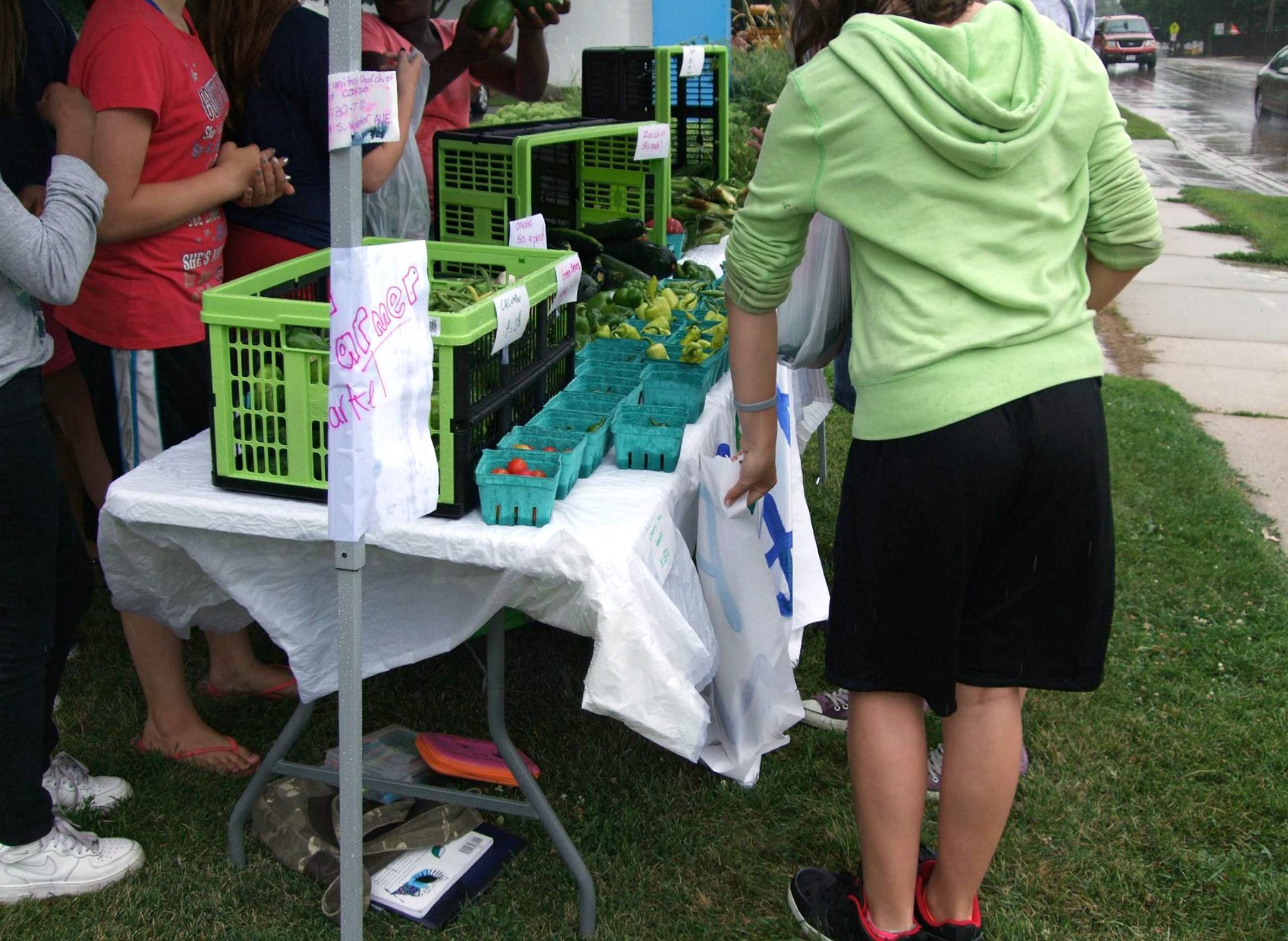 Kids who may not be interested in eating vegetables are more willing to take a risk and try new flavors when they grow produce themselves. That's one of the ideas behind a youth farmers' market that launched in Green Bay in 2016.
The Brown County UW-Extension Community Gardens Program organized this project to teach kids introductory horticulture alongside business basics, with an eye toward each serving as lifelong skills. Starting with garden plots and concluding with sales to the public, the pilot year of this market project covered nutrition, financial management, marketing and more to kids, many of whom had no previous experience growing vegetables.
The program's organizers are gearing up for a return engagement in 2017. They hope to expand its offerings and cover the basics of value-added products through a salsa-making component.
Listen to Wisconsin Public Radio's Central Time host Rob Ferrett interview Margaret Franchino, community garden coordinator for UW-Extension Brown County, about this educational project.
This report was produced in a partnership between PBS Wisconsin and Wisconsin Public Radio. © Copyright 2023, Wisconsin Educational Communications Board and the University of Wisconsin-Madison.