Ongoing Tuition Freeze Will Mean Academic Cuts, UW-Stout Chancellor Says
UW System Faces Another Difficult Budget Cycle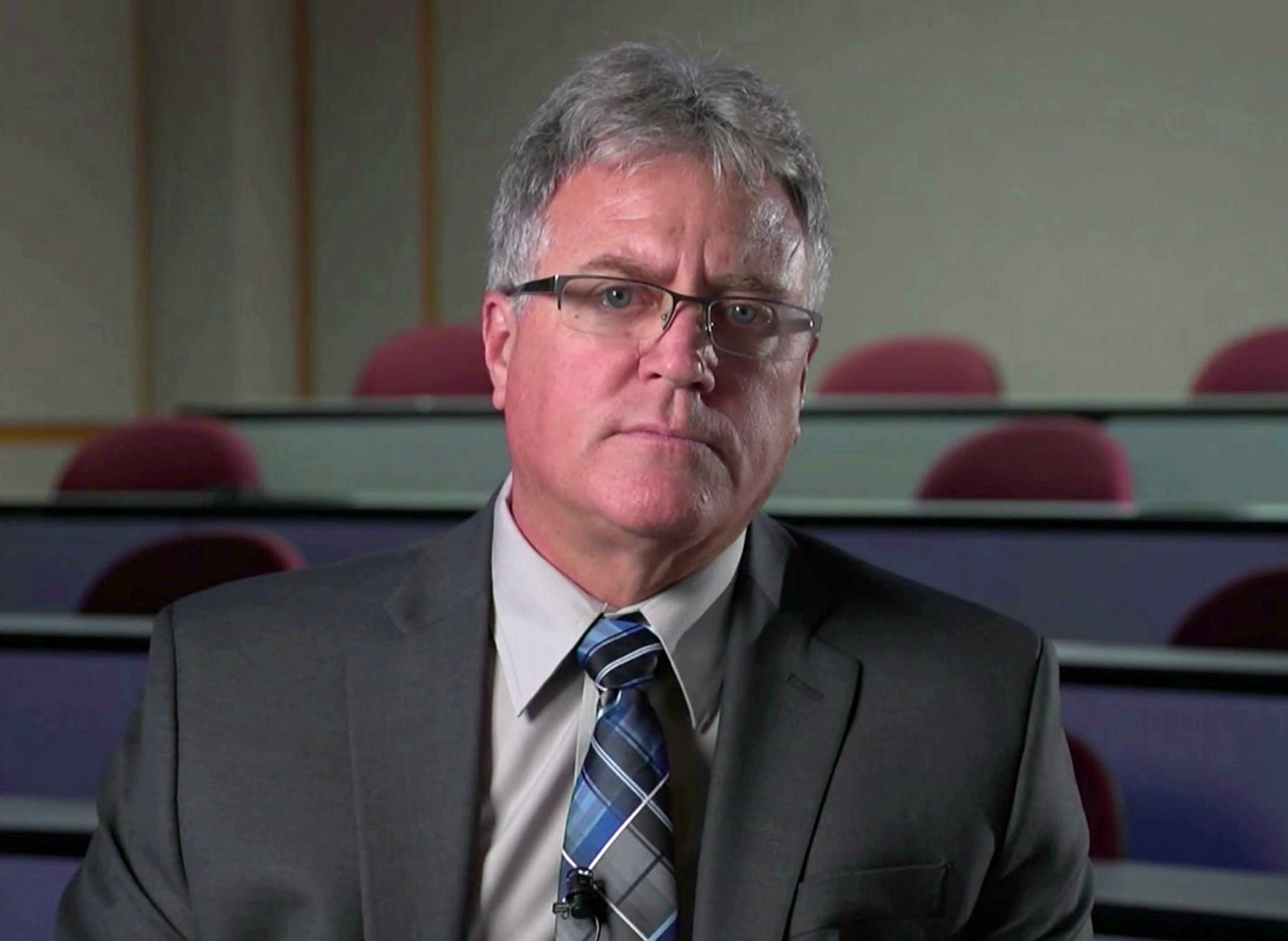 The last time University of Wisconsin System schools raised tuition was in 2012. They won't raise it again until after 2019, if the state legislature backs Gov. Scott Walker's proposal to extend a tuition freeze enacted four years ago. In his letter proposing to extend the freeze, Walker did not mention state funding for the UW System, despite hinting in June that "additional support" might be coming in the new budget cycle.
The state legislature cut $250 million dollars in funding from the UW System in its 2015-17 biennial budget. In a July 10, 2016 interview with Wisconsin Public Television's Here And Now, system President Ray Cross said the move was driven by desires for greater efficiency. In the spring of 2016, Cross faced a wave of "no confidence" votes from multiple faculty groups in the wake of budget cuts and changes to tenure policies. Earlier in the spring, Cross struck a conciliatory tone with the UW Board of Regents about the budget pressures on the state's universities and colleges, while quashing presentations by campus chancellors about the impact of the $250 million budget cut state lawmakers made to the system in their previous budget. In 2015, Cross thanked legislators for not making deeper cuts bigger, a statement that drew harsh criticism.
On August 3, Cross took a different tack, issuing a statement that called for an investment in higher education: "[C]ontinued budget cuts and frozen tuition cannot be sustained. When adjusted for inflation, the revenue coming to the UW System today from the State of Wisconsin is the lowest in the System's history. Neighboring states, by contrast, are investing in their public university systems."
UW-Stout Chancellor Bob Meyer, predicted that another cycle with frozen tuition and flat or reduced state support would force his school to start making serious cuts to its academic offerings and quality. In an August 5, 2016 interview on Wisconsin Public Television's Here And Now, he pointed out that UW-Stout maintains a small reserve fund and has already made many cuts at the administrative level — the current 2015-2017 state budget cut about $10 million in state support.
Meyer also has been relatively non-confrontational about the system's budget woes — when UW-Stout faculty joined their counterparts at other campuses with a May 16 vote of no confidence in Ray Cross, Meyer said the vote "detracts from the collaborative spirit" needed to advance the UW System's mission. But he struck a more dire tone on Here And Now regarding an extended tuition freeze: "We will probably be doing more with less in terms of trying to offer fewer [course] sections and increasing class sizes. That's not something that's desirable." On the other hand, Meyer estimated that if the school could raise tuition by just 2 percent, it would bring in an extra $1 million per year.
UW-Stout is seeing record enrollment, which helps the college bring in more revenue, but also stretches the reduced administrative staff thin, and drives up class sizes as redundant or unpopular class offerings are cut. The school also won't get very far by spending down its reserves: "Traditionally, UW-Stout has not had high reserves," Meyer said. "Our reserves last year were about $6 million… We've been able to save some funds this year and raise that to about $7.7 million, but it's still relatively low in terms of the relative amount of our operating budget."
Tuition at UW-Stout is among the lowest of any UW System four-year school. The college charges by $233.81 per class credit, and the typical UW-Stout student takes 15 credits per semester. That's $3,507.15 per semester, lower than the 2015-16 per-semester rates listed for all other four-year UW System schools.
While cheaper than other UW System schools in Wisconsin, UW-Stout hasn't been spared the pressure to raise its tuition. Between 1997 and 2012 (when the freeze kicked in), its per-credit tuition increased by about 140 percent. (During the same period, the rate of inflation in the United States was about 43 percent.)
A tuition freeze does not necessarily make college cheaper for students or their families, though it might slow the acceleration of those costs. "Tuition" refers only to the cost of enrolling in classes. Students also pay segregated fees to help pay for other components of campus life, in addition to buying textbooks and covering living expenses. The most recent UW System budget actually raised segregated fees, dorm-room rates, and meal plan rates at all but one four-year campus, UW-Platteville.
This report was produced in a partnership between PBS Wisconsin and Wisconsin Public Radio. © Copyright 2023, Wisconsin Educational Communications Board and the University of Wisconsin-Madison.