Picking The Holstein Cox And Other Antique Apples In Wisconsin Orchards
Old Varieties, New Options And Unique Flavors To Taste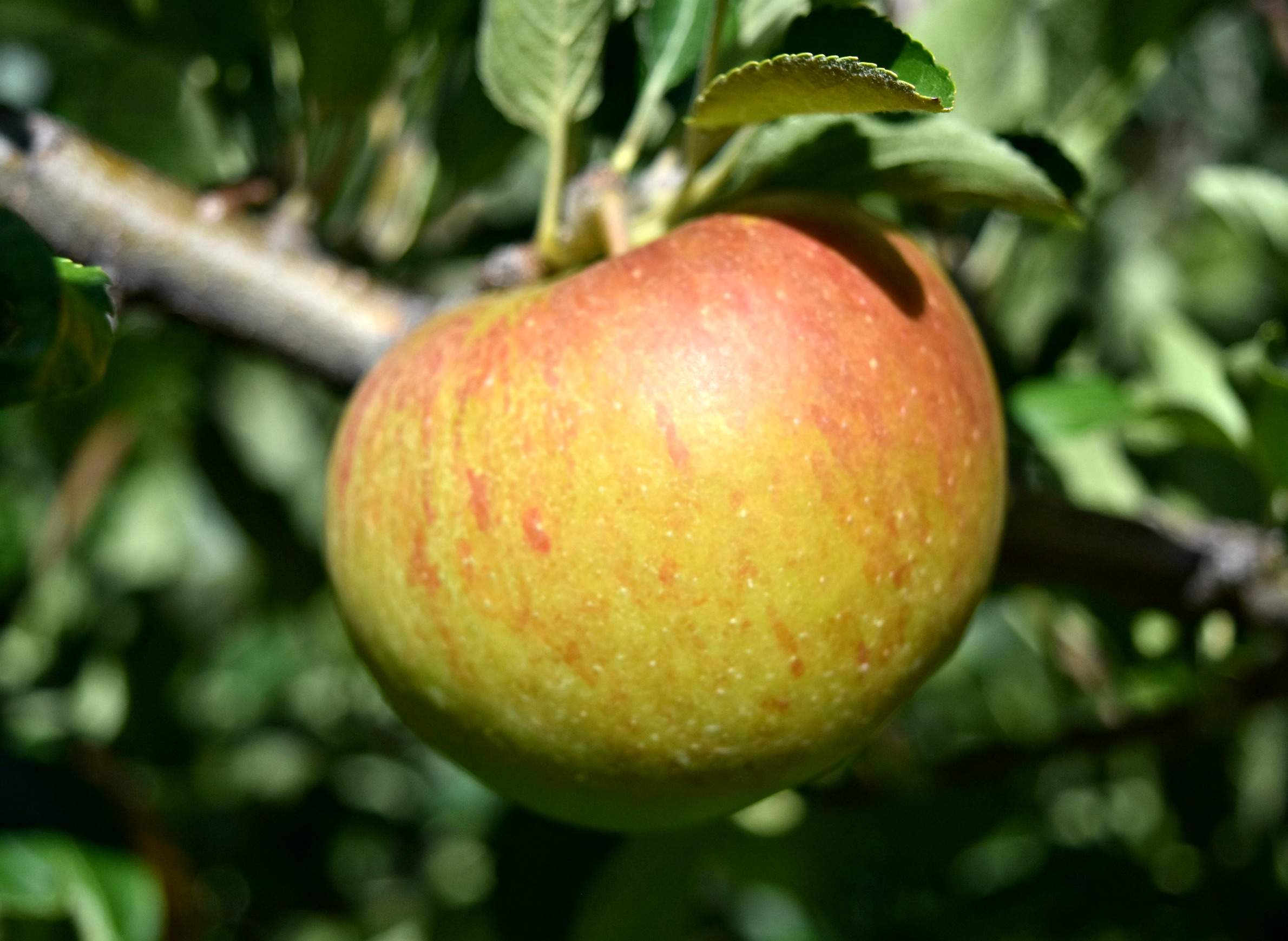 Autumn is just around the corner, and instead of lamenting the end of summer, many Wisconsinites embrace cooler weather with fall activities.
One favorite excursion around the state is apple picking, which goes hand-in-hand with cider, donuts and pie. Many Wisconsin pick-your-own orchards and farm stands showcase "antique" or "heirloom" apple varieties, which have been passed down through generations of growers after being found from a chance seedling. Antique apples can have unusual flavors, textures, and aromas, and usually come with an interesting back-story too. Many are of U.S. or even Wisconsin origins.
In recent years, antique or heirloom varieties have become more popular at farmers' markets and pick-your-own orchards, as consumers are searching for apples that are essentially different from those offered by big supermarket chains. This search for a "different" kind of apple is not only driven by the lack of choice and poor quality of apples offered by superstores, but also by a change in consumer preferences that are a consequence of increasing interest and concern regarding where and how fruit is grown.
Many of these rarer varieties can be found at many Wisconsin orchards and local direct markets, but it may take a little searching to get past the rows of Honeycrisp. Hundreds of varieties of antique apples are available — this list is meant as a starting point only.
Gravenstein is one the first varieties to ripen in the apple season. It originated in Denmark in 1669. The fruit is irregularly shaped with broad red stripes and a sweet-tart flavor. It's great for eating fresh, or for making into sauces or cider. Ripens late July to early August.
Northfield Beauty originated in Vermont in the early 1800s. The fruit is medium-large, with a tart flavor extremely well suited for pies and sauces. Ripens in late August.
Duchess of Oldenburg is a cold-hardy plant, producing tart red apples, best used for making pies or sauces but also good for eating. A great early-season options, it can be found even in the northern parts of Wisconsin. Originating in Russia in the 1700s, it is naturally resistant to many diseases, reducing the need for pesticides. Ripens in late August.
Chenango Strawberry was discovered in the eastern United States in the early 19th century, and is renowned for its rich apple flavor and aroma, and beautiful mottled appearance. The skin and flesh is soft and juicy. Ripens early September.
Summer Rambo is a tart, crisp, juicy apple that originated in France in the 1500s. The fruit is greenish-yellow with a red blush. It's good for both eating and for sauces. Ripens in early September.
Holstein Cox has large fruit with an intense sweet/tart flavor with intense citrus and pineapple aroma, and is good for eating or cooking. It is a relative newcomer, being developed in Germany in the early 1900s. Ripens in early September.
Court Pendu Plat was first described in France in the 1600s, but is thought to have been brought there much earlier during the time of the Roman Empire. It has a dense texture, and balance of sweetness and acidity, making it excellent for cider and sauces, but also tasty fresh. Ripens in early September.
Wealthy makes a good eating apple with a mellow, sweet flavor. Having originated in Minnesota in 1868, it is very cold-hardy. Ripens in mid-September.
Pink Pearl is not only a novelty, with bright pink flesh underneath a smooth yellow skin, but is also a flavorful, tart, juicy and crisp apple. A suggested use is to make rosy-pink applesauce. This variety originated in California in the early 1900s. Ripens in mid-September.
Wolf River originated in central Wisconsin, and is an old-time favorite around the state. The large apples are primarily used for baking — supposedly one apple makes one pie! Ripens in late September.
Reinette Gris produces medium-sized sweet, crisp and dry fruit, with a red blush. The trees are very hardy and fruit keep well. It originated in France in the 1600s. Ripens in late September.
Egremont Russet, like other russetted apples, has lost popularity recently to the smooth shiny varieties generally showcased in grocery stores. However, despite its rough appearance, this variety is full of unique flavors, which have been described as nutty, smoky, or with anise undertones, which combined with a pear-like smooth texture makes for a one-of-a-kind apple. It originated in England in the 1800s. Ripens in late September to early October.
Northwestern Greening originated in Wisconsin in the late 1800s. It is the predominant apple-pie apple of the north, but is too tart for eating fresh. Ripens in October.
Arkansas Black is a deeply colored, crisp, and flavorful apple. For best flavor, store at least a month before eating; it can be stored up to eight months in refrigeration. Ripens in October.
Winesap is an old-timer favorite, with high sugar content, a crisp texture and deep red color. This variety originated in the US in the 1800s. Ripens in late October.
Newtown Pippin has a distinctive flavor, and firm, crisp flesh. The skin is light yellow-green with just a slight red blush. It was developed on Long Island, New York in the 1700s. This apple is excellent for eating fresh or for making cider. Ripens in late October.
Black Oxford produces a dark purple, almost black skinned fruit with tart, aromatic flesh. It originated in Oxford, Maine in the 1800s. The fruit keeps well in storage. Ripens in late October.
Janet van Zoeren is a fruit crops associate with the University of Wisconsin-Extension. Amaya Atucha is a fruit crop specialist with the University of Wisconsin-Extension and UW Fruit Program, and an assistant professor in the UW-Madison Department of Horticulture. This article is adapted from an item originally published in Wisconsin Fruit News, Volume 1, Issue 9, a publication of the Fruit Crops Team.
This report was produced in a partnership between PBS Wisconsin and Wisconsin Public Radio. © Copyright 2023, Wisconsin Educational Communications Board and the University of Wisconsin-Madison.