Record Crop Leads To Space Shortage At Wisconsin Grain Elevators
Some Growers, Elevators Using Temporary Storage For Corn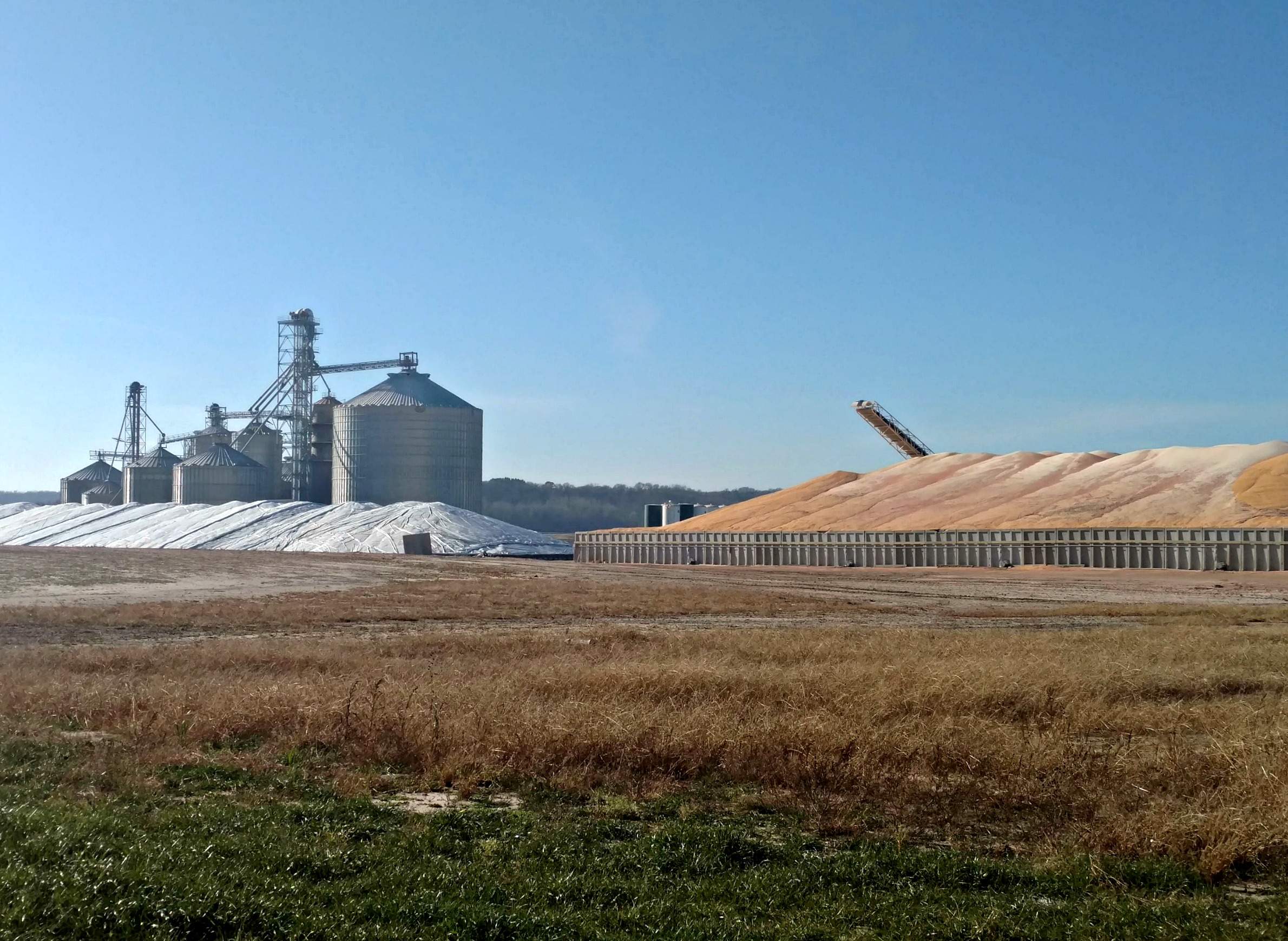 Some Wisconsin farmers and grain elevators are struggling to find storage space for this year's record harvest.
The state is expected to produce 558 million bushels of corn, 13 percent more than last year. This year's crop would beat the previous record of 515 million bushels in 2011.
Farmers could also see record high yields, with agriculture experts predicting 180 bushels per acre. That's 16 more bushels per acre than the last year's record yield.
With such an abundant crop, some farmers had to delay harvesting as they waited for room to open up in dryers and grain bins.
"They have to wait for that wet bin to go through the dryer before it can go to the storage bin," said Trish Wagner, agriculture agent for University of Wisconsin-Extension in Jackson County.
Wagner said many farmers have increased storage capacity on their farms.
"Previous to this year and [in] 2015, price of grains were quite high relatively, so a lot of farmers did invest in on farm storage so grain bins," Wagner said. "I don't know that they thought that they would be filling those to this extent so quickly, but that's where we're at. We're seeing a lot of these new bins that were built in the last few years actually being filled up."
Wagner said grain elevators in western Wisconsin are getting creative to increase storage space, using temporary bunkers or bags for the grain.
Kevin Hoyer, agronomy manager at Melrose Farm Service, said his facility hasn't had issues storing corn, but soybean storage has been tight this year.
"The above average soybean crop with the lack of sales earlier, the growers decided to hang on to their crop a little bit longer which put a pinch on some of the soybean storage," Hoyer said.
At the start of this week, 83 percent of the state's corn crop had been harvested along with 97 percent of soybeans.
Wisconsin Public Radio, © Copyright 2023, Board of Regents of the University of Wisconsin System and Wisconsin Educational Communications Board.