Report Finds Shortcomings In Wisconsin's Policies Addressing Lead In School Drinking Water
Health Advocates Call For Ongoing Committment To Testing And Mitigation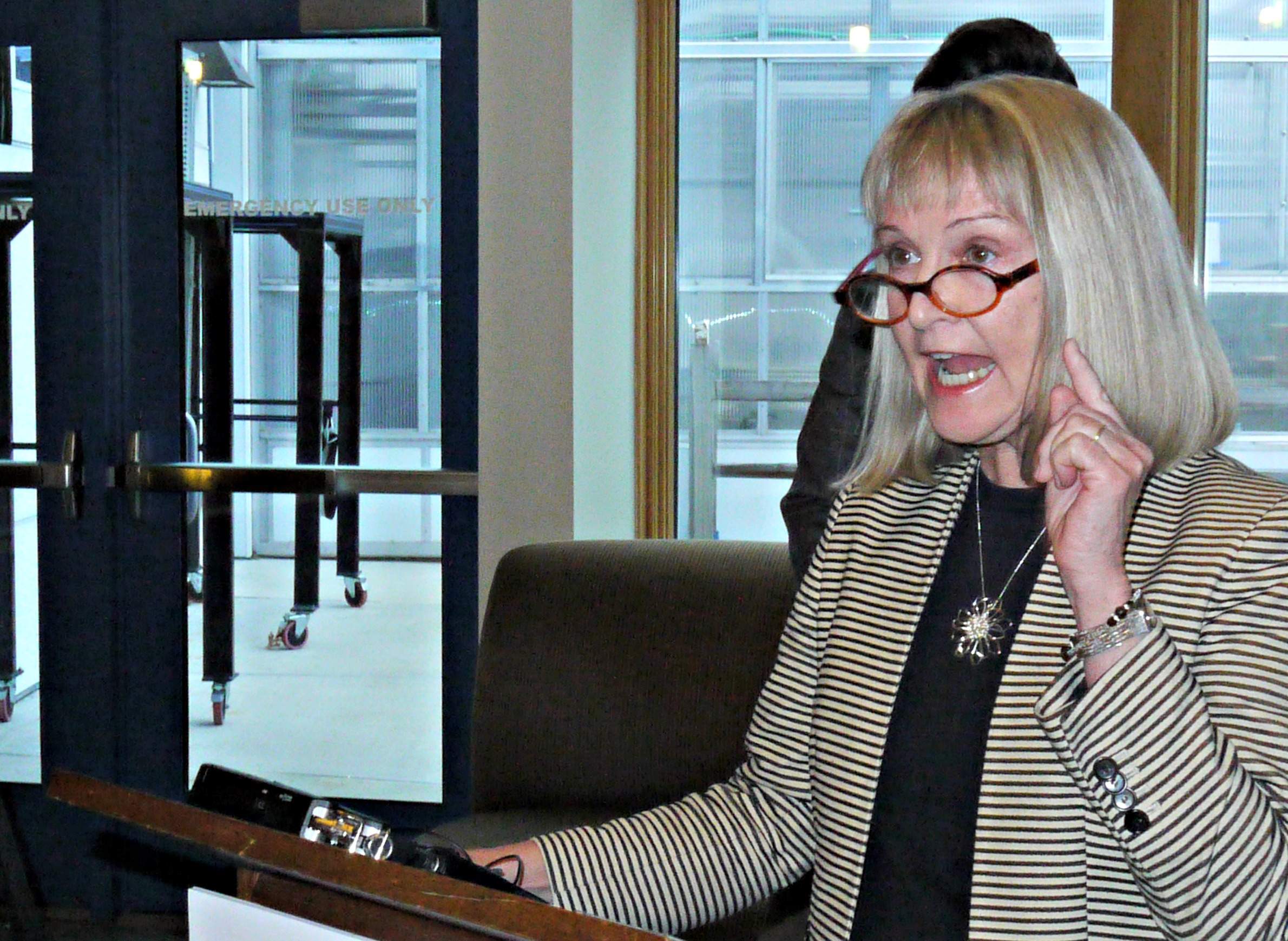 Wisconsin is among 12 states getting an "F" for not preventing lead in school drinking water. The WISPIRG Foundation released a report about what's being done to prevent lead poisoning in 16 states and Washington, D.C.
WISPIRG director Peter Skopec said 183 water fountains in Milwaukee public schools, 6 percent of the total, were above the federal threshold for lead, which is 15 parts per billion. The Wisconsin Center for Investigative Journalism has reported on high levels of lead in Wausau and Middleton schools as well. Skopec said the findings are just "the tip of the iceburg."
"As more schools are testing their water voluntarily they're finding lead," he said at a WISPIRG press conference Feb. 23 in Madison where the group launched its "Get the Lead Out" campaign.
Exposure to lead in drinking water can damage the nervous system and is especially harmful to children, lowering an IQ and causing behavioral problems. Most lead exposure comes from old paint.
Four thousand children under age 6 in Wisconsin were poisoned by lead in 2015, said Dr. Elizabeth Neary with the Wisconsin Environmental Health Network. But the real number is actually higher because not all children are tested, she said.
"We know what the problem is. We know the long-term consequences of it. We actually know how to fix it. We need the political will to do it," she said.
The Wisconsin Department of Natural Resources "provides safe and affordable drinking water with more than 96 percent of [water] systems statewide meeting all health-based standards in 2015, the last year for which complete data has been compiled," wrote DNR spokeswoman Jennifer Sereno in an email. "Together, these 96 percent reported no samples exceeding the health-based standards for regulated contaminants."
"The department has and continues to work with its regulated schools to reduce lead in drinking water," Sereno later added.
The state DNR has a $14.5 million program to help communities, schools and day cares remove lead pipes from water systems. But Skopec said it's not enough money to meet the state's needs.
The state should lower lead regulations to 1 ppb, require testing at all schools and make the information public, Skopec said.
Several bills have been introduced by both Democrats and Republicans in Wisconsin to address lead in water. One such bill would require the state to find out how many homes are at risk from lead pipes, which state Sen. Chris Larson, D-Milwaukee, said is needed.
"I was shocked to learn that there's not a clear number," Larson said. "Most of this is being left up to the municipalities to discover on their own. This is a statewide problem."
Among the introduced bills include requiring testing for lead in schools, allowing water utilities to provide financial assistance to replace lead service to a person's home (AB 78/SB 48) and letting renters know about lead in their homes (AB 76/SB 41).
Wisconsin Public Radio, © Copyright 2023, Board of Regents of the University of Wisconsin System and Wisconsin Educational Communications Board.