Syrian Brothers Share Their Journey Of Resettling In Milwaukee
Refugees Say It's Hard To See Their War-Torn Country In The News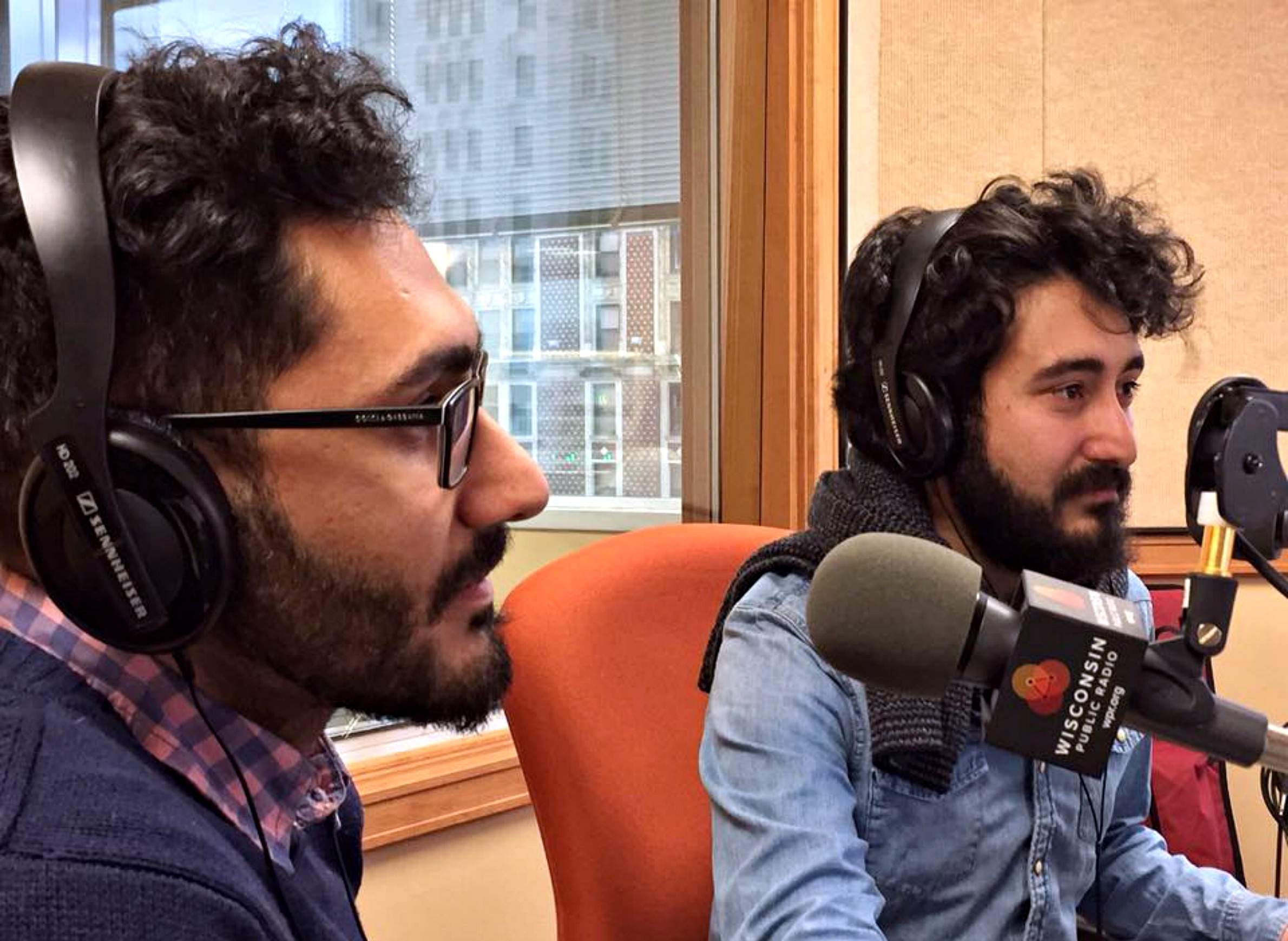 The bombs started getting closer in 2012 as Syria's civil war was just beginning.
For the Chabo brothers, John and Michal, a distant eruption could be heard from time-to-time. It even became kind of normal. But suddenly the explosions and the sometimes deadly violence playing out in the streets became their constant companions in Aleppo, one of Syria's largest and one of the world's most-ancient cities.
"When you hear the bomb and the building is shaking, it's serious," Michal said. "You never know when the next one is going to be. It might be in your building. The threat was real."
The Chabo family decided it was best to leave. After all, they were Christians – their father a pastor – in a country that's 90 percent Muslim.
While that almost never invited violence against them in the past, it could make them targets during war time. Growing up, Michal and John were friends with many Muslims, but they still knew to avoid talking about religion. Back then, Michal said, Syria was largely secular.
"Now, I don't know what to call it. It's a war country," Michal said.
They each packed a suitcase and left the rest behind. They headed to Lebanon, where at the time, still had a largely open border. There they learned English and sought student and work visas in the United States, and eventually asylum.
Thanks to a connection with the Eastbrook Church, they eventually made it to Milwaukee in 2014. They were among the first Syrian refugees to arrive in Wisconsin. It was a strange new world to them, where people ate meat for breakfast, where things stopped on Sunday afternoons during a Green Bay Packers game and where most residents packed on a few more pounds than they were used to seeing – they understood such heft could come in handy during the cold winters.
The application for asylum was slow and arduous, only just securing the status this past summer. In the meantime, John, who's now 24, and Michal, 26, did have their student and work visas.
John got a job at the popular coffee roaster Colectivo and more recently was accepted into a electrical engineering program. Michal's enrolled in the business school at the University of Wisconsin-Milwaukee. Both of them are active in their church and play in a Christian music band.
Things are going well, they said. They even got their own place now in Glendale, a suburb just north of Milwaukee. They acknowledged the help they got along the way.
"Without the support of the great people of Milwaukee, the amazing people at Eastbrook Church, and just the community of Milwaukee, we probably wouldn't be able to make it," John said. "We experienced such a generosity from the people of Milwaukee that we never expected. It's just mind blowing."
The brothers said people seem eager to sit down and talk with them and hear their resettlement story. There are invitations for dinner and a genuine curiosity about their lives.
"But still, you hear the politicians," Michal said, referring to the call from elected officials like President-elect Donald Trump and Wisconsin Gov. Scott Walker who have both called for a ban on Syrians entering the country.
The two have big dreams about the future. It's not totally crystallized in their minds yet, but they know it involves music production and traveling -- and getting their mother and father here.
But with the dreams also come the nightmares. Those appear in the news. They don't have a TV – they're too busy for that they say, whether it's work, school or sometimes helping other local refugees learn English – but still, they see the articles about the Syrian war on Facebook. They see that their neighborhood in Aleppo has mostly been reduced to rubble.
"It's very painful to some days look at the pictures," Michal said. "And just remember that I used to walk on this street and now it's bombed, you know. Or I used to meet my friends at this place and it's bombed now. I think the most valuable thing to us were our memories in Aleppo. And seeing the destroyed buildings and destroyed places, this is the most painful thing."
Wisconsin Public Radio, © Copyright 2023, Board of Regents of the University of Wisconsin System and Wisconsin Educational Communications Board.