Where The Money Is Going In 2016's Wisconsin Supreme Court Race
Conservative Group, Not Campaigns, Leaves Biggest Financial Footprint So Far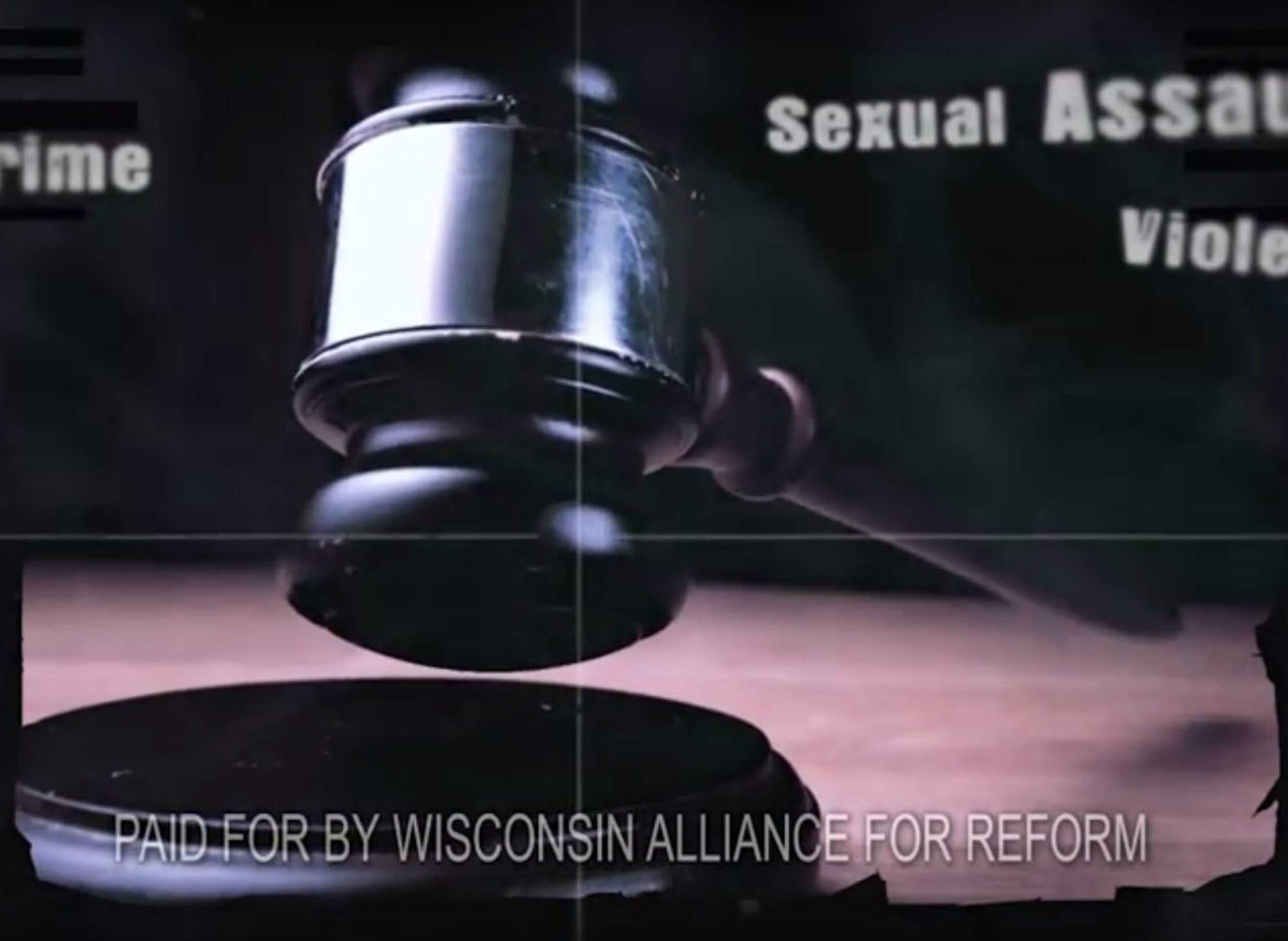 ​Incumbent Wisconsin Supreme Court Justice Rebecca Bradley and her challenger, state Court of Appeals Judge JoAnne Kloppenburg, are trying to paint each other as partisan political actors while upholding themselves as impartial, principled interpreters of the law and constitutional principles.
Milwaukee County Circuit Court Judge Joe Donald offered much the same message as a candidate until he was eliminated in the Feb. 16 primary. But as Bradley and Kloppenburg approach the April 5 election, it's clear that they too live in a post-Citizens United landscape of political spending.
Filings that came in before the primary show that Bradley's campaign has raised $338,579.13 for this election cycle, Kloppenburg's $336,693.04, and Donald's $254,657.61. But the biggest financial player in this race so far is the Wisconsin Alliance for Reform, a conservative nonprofit that launched in 2015.
It's a 501(c)(4), a type of political non-profit organization ushered into prominence by the U.S. Supreme Court's Citizens United decision. Under campaign finance law, it can raise and spend unlimited amounts of money, and doesn't have to disclose its donors, which is why such groups are often called "dark money" groups. (The Center for Responsive Politics has a helpful guide explaining the different kinds of political advocacy organizations.)
As of March 18, the Wisconsin Alliance for Reform has spent $859,085 on broadcast TV advertising in support of Bradley. This figure doesn't include what the group has spent on radio and cable TV ads; however, estimates from the Brennan Center for Justice, a left-leaning research and advocacy center at the New York University School of Law, indicate those ads would bring the total up to more than $900,000.
The Wisconsin Alliance for Reform has made no secret of its plans to spend big in support of Bradley. But in a Wisconsin Vote analysis of broadcast TV ad buys in the race, two important facts emerge that show the significance of this group's efforts.
One, the vast majority of TV ad buying on Bradley's behalf is by the group. Bradley's campaign previously produced online video clips, but it wasn't until March that it started purchasing TV ads with its own money — $148,773 so far. Over the same time period, Kloppenburg's campaign has spent $238,102 on broadcast TV ads and Donald's spent $132,615. As of March 17 there are no records yet of outside groups buying broadcast spots for Kloppenburg, nor did any for Donald. (Kloppenburg did get about $1.3 million in support during her unsuccessful 2011 run against Justice David Prosser.)
Two, the Wisconsin Alliance for Reform's spending on broadcast TV ads overwhelmingly dominates in every major media market in Wisconsin. The only exception is in the Duluth-Superior market, where the Kloppenburg campaign has purchased TV ads, but no one else has so far.
Using the date slider (labeled "Purchase Date") in the visualization above, one can also see that the group established its dominance early in the year, buying more than $135,000 worth of of spots in late January. Total spending is highest in the Green Bay/Fox Cities media market, despite it being only about half the size of Milwaukee's, the state's largest metro area. In Green Bay/Fox Cities, the Alliance for Reform and the three campaigns have collectively spent a total of about $455,000, with $301,650 of that total coming from the outside group.
The total spending on ads in this race has already passed the $1 million mark — and there are still 18 days left to go in a very close and fiercely contentious race.
Update: Since the March 18 debate, new paperwork filed with the FCC shows that the Greater Wisconsin Committee, a liberal 501(c)(4) group, has started buying TV ads in support of JoAnne Kloppenburg's campaign. The data visualization above is updated to include available information on those ad buys -- as well as additional purchases by both campaigns and the Wisconsin Alliance for Reform. It will continue to be updated as more information becomes available throughout the election cycle.
This report was produced in a partnership between PBS Wisconsin and Wisconsin Public Radio. © Copyright 2023, Wisconsin Educational Communications Board and the University of Wisconsin-Madison.