Wisconsin Loosens Teacher Licensing Requirements, But Training Pipeline Still Shrinking
Shortage Approaching 'Disaster,' Schools Superintendent Tony Evers Says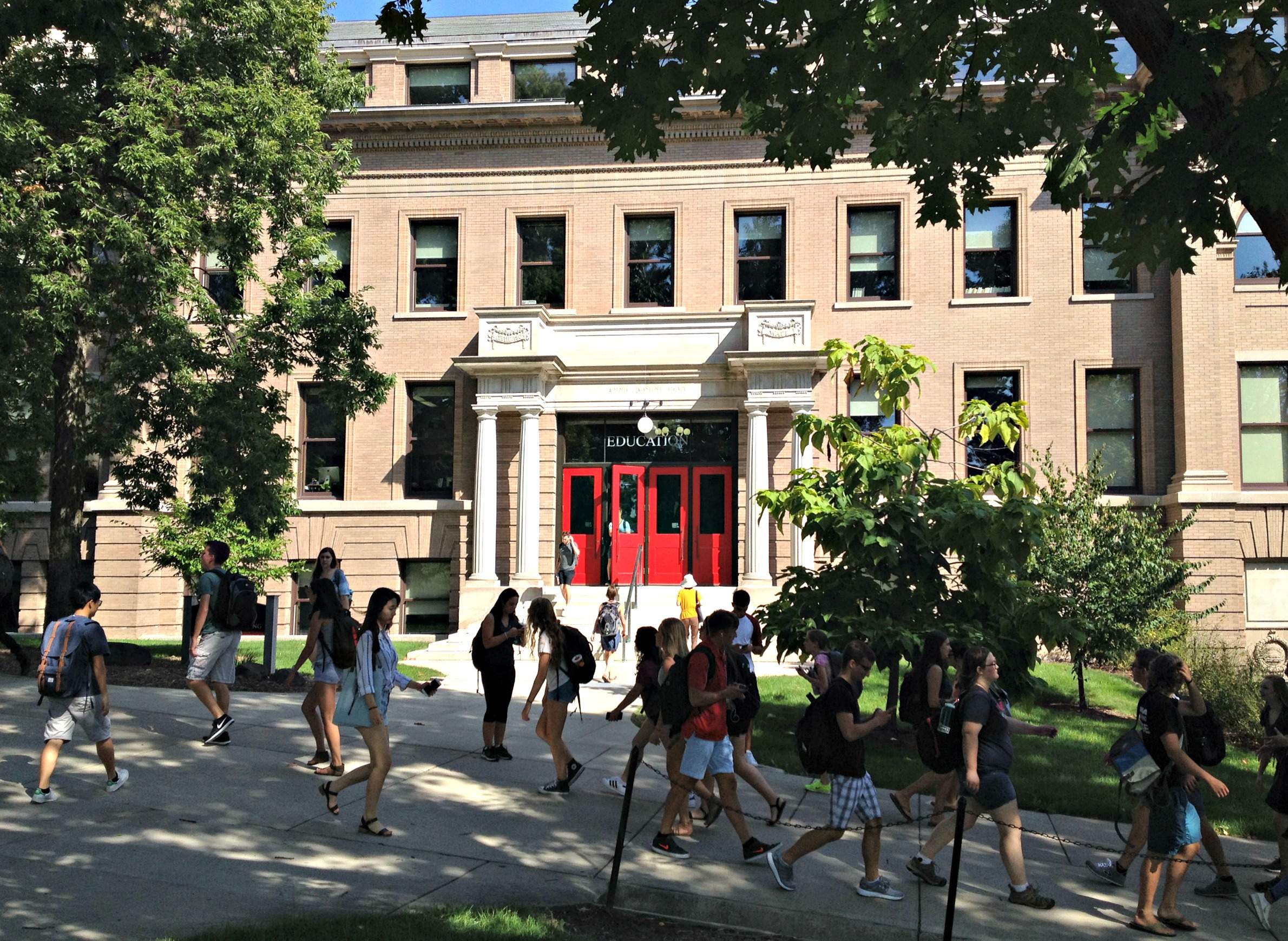 School districts across Wisconsin started the 2016-17 school year with unfilled vacancies for teaching jobs. School district administrators in both rural and more heavily populated areas of western Wisconsin said they're getting far fewer applications for open jobs than before, reported Wisconsin Public Radio. One administrator noted that younger teachers starting their careers tend to move around more, rather than sticking with one school over the long term.
Wisconsin Superintendent of Public Instruction Tony Evers, now in his second term, has also been talking a lot recently about teacher shortages in the state. He turned it up a notch in a Sept. 2, 2016 interview on Wisconsin Public Television's Here And Now, saying that the issue is "right on cusp of it being a disaster."
Evers attributes the state's teacher shortage to a political rhetoric that devalues the profession. But his short-term solution for the vacancies may walk a fine line on feelings of alienation among current and prospective educators.
In late August, the state Department of Public Instruction rolled out new licensing rules that make it easier for retired, close-to-retirement, and not fully licensed teachers to stay in classrooms. These changes reduces some professional-development requirements for short-term "emergency" licensees, and extend the length of time a substitute teacher can stay in one teaching assignment.
So far teachers and their advocates haven't been especially vocal about the changes. The Wisconsin Education Association Council, the state's largest teachers' union, issued a statement indicating that it's "not opposed to the temporary measures" but still calls for long-term solutions. Not a ringing endorsement, but the group doesn't accuse Evers of making the situation worse.
The DPI's changes and the relatively calm reception to them may seem a little surprising in light of the fact that Evers and teachers' unions opposed a 2015 proposal to license teachers based on professional experience outside of teaching. Gov. Scott Walker eventually signed into law a narrowed version of that proposal, allowing people without teaching licenses to teach vocational courses. The difference is that DPI's new measures may open up licensing, but limits it to people who are still in the traditional pipeline of teacher training and certification.
The number of would-be teachers in that pipeline is shrinking in various places around the United States, including in Wisconsin. More people are leaving the teaching profession and fewer people are entering it in the state, according to a report published by the Milwaukee-based Public Policy Forum. The number of teachers decreased by 2.7 percent between 2010 and 2014 — that's nearly 1,500 people. Additionally, the number of students graduating from teacher training programs in the state dropped by 7 percent over the same period, with the number of new enrollees shrinking by almost 28 percent.
"The numbers of young people going into our schools of education have declined dramatically," Evers said on Here And Now. "Rural schools are having trouble finding second-grade teachers."
To take one example, the University of Wisconsin-Madison School of Education saw a 35 percent decline in undergraduate enrollment between 2000 and 2014, according to its 2015 data digest. It should be noted that the school includes UW-Madison's art, dance and theatre departments, which account for about 12 percent of its undergrad and graduate students. The art department does include people studying to be art teachers.
Evers also said in his interview that public schools should increase instructional time to help boost the state's flagging ACT scores and address the achievement gaps they reveal. That means striking a difficult balance.
"We want to make sure we maintain high quality but we want to eliminate any barriers that may be irrational barriers, bureaucratic barriers, to have people get in the classroom," Evers said. "We're starting that work now with some emergency rules, but the bottom line is we have to maintain the high quality."
This report was produced in a partnership between PBS Wisconsin and Wisconsin Public Radio. © Copyright 2023, Wisconsin Educational Communications Board and the University of Wisconsin-Madison.