Wisconsin's Special Elections Fight Leaves Loose Ends
UW-Madison Law Professor Weighs Likely Legal Fallout Of Newton V. Walker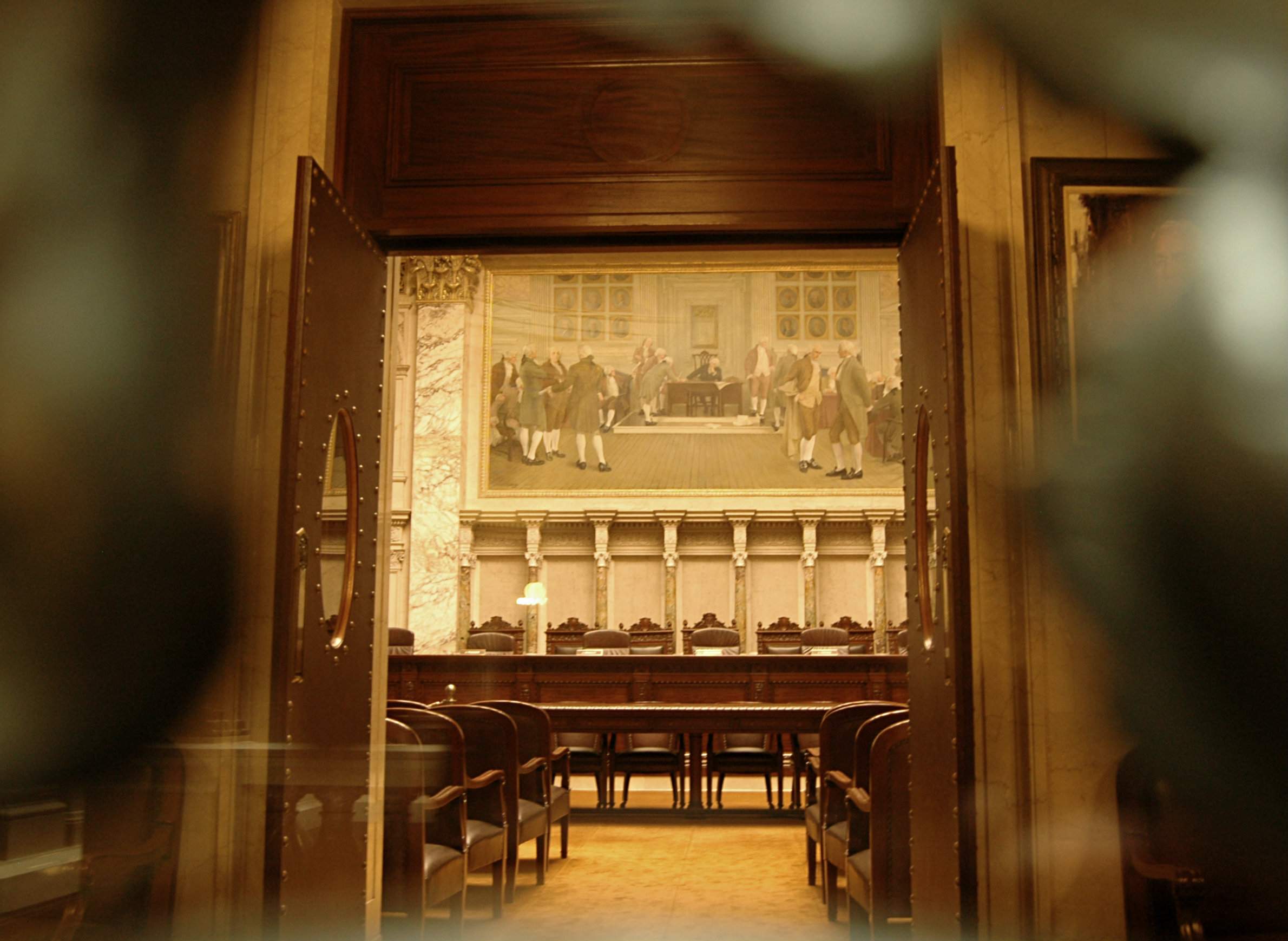 The last week of March brought an exhausting whirlwind to Wisconsin's courts and statehouse as Gov. Scott Walker and his Republican allies fought against calling special elections in two vacant state legislative districts and sought to quickly rewrite a portion of state's elections law. Perhaps the most extraordinary part was how it all ended: With Walker and leaders in the legislature backing down.
While Walker obeyed a court order to call special elections to fill vacant seats in Senate District 1 and Assembly District 42, and legislative leaders have dropped their efforts to significantly restrict special elections, the legal questions behind the historic dispute might not be settled for the long term.
In a March 29, 2018 interview on Wisconsin Public Radio's The Morning Show — after Walker announced he wouldn't appeal the court order to the state Supreme Court, but before he called special elections and state legislators gave up on their law rewrite — University of Wisconsin Law School professor Robert Yablon addressed one of the more complex moments of the dispute. At that time, it seemed possible that Walker could call the special elections, then sign a new bill intended to retroactively void those elections. That didn't end up happening, yet the door is still open to future legislative changes and future arguments in court over what Wisconsin's state statutes and state constitution mean.
"This is not a novel mechanism that's being invoked here," Yablon said of the state statute (8.50) plaintiffs were citing in Newton v. Walker, the court case in which eight Wisconsin voters, supported by the National Democratic Redistricting Committee, sought to compel Walker to call special elections for the open seats.
"The law in this form has basically been on the books since 1971," Yablon noted.
That law states pretty clearly that vacant state legislative seats "shall be filled as promptly as possible by special election" and places the onus on the governor to call those elections. The language of an amendment to an already-passed bill state legislators were advancing would have diluted the language of that mandate. That said, these changes wouldn't have changed Section 14, Article IV of Wisconsin's constitution, which states "[t]he governor shall issue writs of election to fill such vacan­cies as may occur in either house of the legislature." So there would still have been a legal imperative for Wisconsin's governor to call special elections to fill vacancies in the state legislature, the proposed changes would have interpreted that requirement far more loosely.
After holding a state Senate committee hearing, Republican leadership in the Wisconsin Legislature didn't pursue their proposed changes to state special elections laws in March, but that doesn't mean such legislation couldn't be pursued in the future.
Speaking shortly before Senate Majority Leader Scott Fitzgerald, R-Juneau, announced the Legislature would abandon new legislation for the time being, Yablon agreed with a caller that in the context of the court battle, the proposed statute change was a nakedly political move.
"The reality is the legislature decided to take this up after the trial court issued its order requiring Walker to call the special election," he said. "This is not some long-standing piece of reform legislation that was out there. It is directly reacting to a particular event, and it's not surprising that people would have an adverse reaction to what appears to be a legislative change designed for one particular situation."
Another thing that only seemed to arise after a Dane County Circuit Court judge initially ordered Walker to call special elections was a focus on overseas voters. Fitzgerald and Assembly Speaker Robin Vos, R-Rochester, raised concerns that holding special elections, or really any on the timeline dictated by state statute 8.50, would disenfranchise members of the military who reside in vacant legislative districts but are deployed abroad. The proposed amendment would have doubled the window when special election are held after being called by a governor, from 62 to 77 days to 124 to 154 days.
Summing up testimony in a state Senate committee over the proposed special-elections amendment, Yablon noted "there could be on the order of maybe a few dozen military voters who could be affected by this … that was one number that I saw," but not holding special elections would affect many thousands more voters living in vacant districts.
The court battle in Newton v. Walker only got as far as a state appeals court, as Walker decided not to appeal to the state Supreme Court. Three different judges ruled against him, but that doesn't necessarily preclude Walker or any governor from pursuing appeals to the state's top court in any future disputes over special elections.
Yablon seemed skeptical that the state would find much use in one of the key arguments it made in Newton, which is that state law technically excuses the governor from having to call special elections to fill vacancies that occur in odd-numbered years.
"That was a sort of novel and puzzling argument based on the text of the statute," Yablon said. "The courts rejected it, and it's not clear to me that the state is continuing to push that theory, which has never been an understanding of the law that governors have offered before."
This report was produced in a partnership between PBS Wisconsin and Wisconsin Public Radio. © Copyright 2021, Wisconsin Educational Communications Board and the University of Wisconsin-Madison.