Savoring Holiday Favorites While Heading Off Excess
Mindful Eating And Activity Can Make For A Healthier Season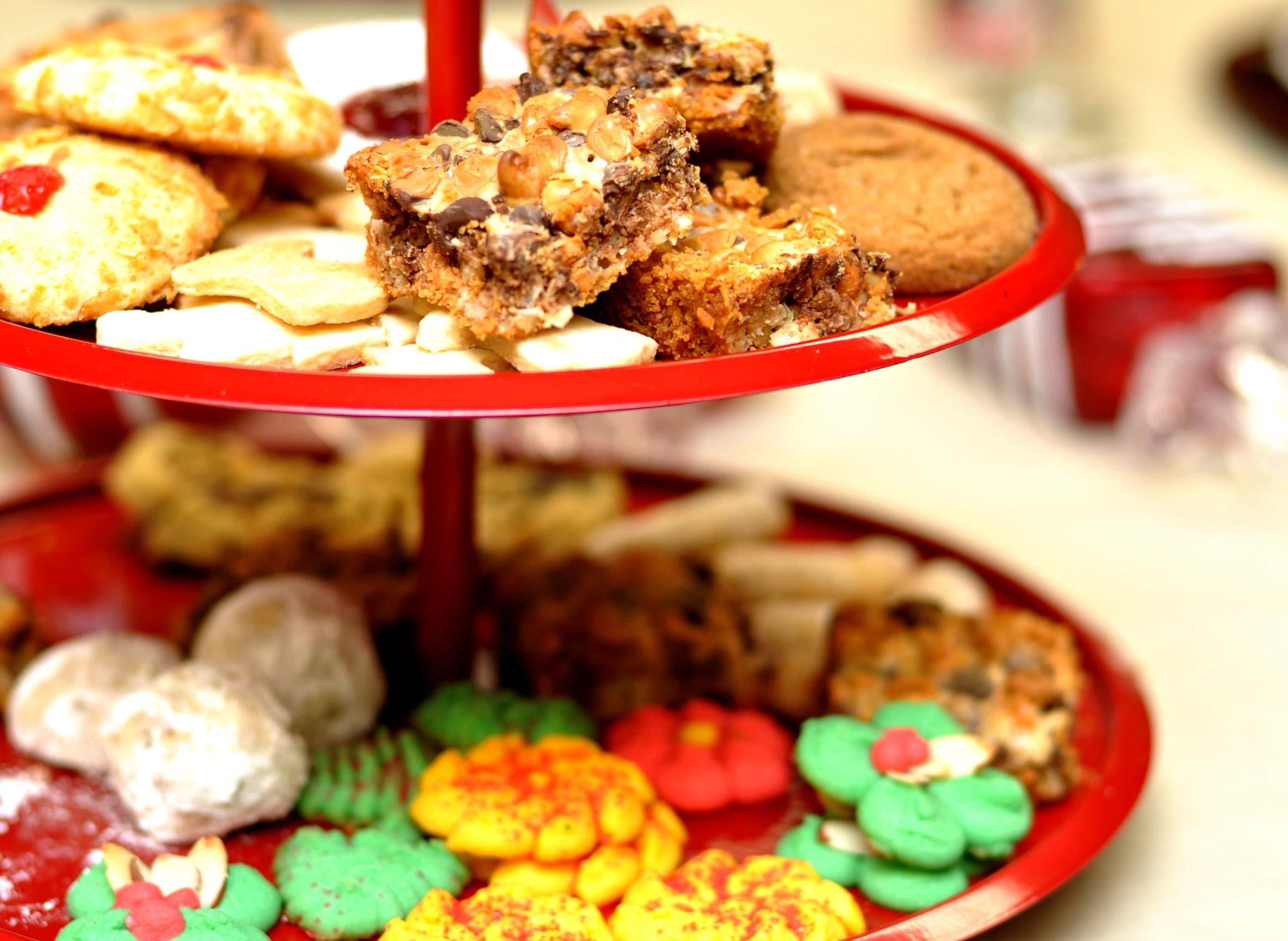 Holidays are a wonderful time to enjoy traditions with family and friends. But for people trying to focus on their health, navigating calorie-laden foods and coping with busy schedules can be challenging. Yet with a few strategies, it's possible to enjoy seasonal favorites and maintain healthy habits.
The many appetizers, dishes, desserts and holiday beverages available at holiday dinners and parties create an environment that can tempt people with large portions and overconsumption. One way to manage the abundance of food at holiday dinners and parties is to use a smaller plate, bowl or glass. This simple trick can help to keep portion sizes reasonable by making the amount of food on it look larger and seem more satisfying. A health-conscious host can also put out smaller serving spoons to encourage smaller helpings.
For some people, taking a thoughtful approach to holiday meals is a proactive strategy that can help before even filling a plate. Determining which foods and drinks to enjoy (including a few nutritious ones) and asking oneself which are worth the calories is an empowering way to self-monitor the amount one consumes. A plan like this can make it so healthy dishes and holiday treats alike can be enjoyed without overeating.
Mindful eating can be a useful approach to holiday buffets or potlucks with many high-calorie foods. An impressive variety of options has a tendency to sustain hunger, prolong the desire to eat and lead people to overindulge. Holiday revelers may benefit from using principles of mindful eating like taking small portions of just a few foods, eating slowly and paying attention to feelings of satisfaction. These steps can help diners find the amount of food that is just enough and may even deepen their enjoyment of the meal.
Research from the University of Wisconsin-Madison shows typical holiday weight gain is not as large as popularly believed, probably averaging around 1 pound. However, those particularly concerned with avoiding weight gain may find it helpful to try other strategies.
Eating a small healthy meal before going to a party can help to curb excessive hunger and reign in the amount eaten. Choosing more fruits and vegetables from the menu is another easy way to fill up more quickly with lower calorie foods. And while it can be tempting to simply skip meals in preparation for a larger meal, this practice may be detrimental to balancing calories. Skipping meals can cause excessive hunger and trigger overeating later.
Alcohol is an often overlooked contributor to overconsumption. Not only does research indicate that the calories in alcohol are not compensated for with less food, but alcohol even stimulates hunger, making it double trouble for those trying to control the calories they consume. Limiting the number of drinks and alternating each with a glass of water is a good way to moderate alcohol consumption.
Meals often receive the majority of attention for weight management around the holidays, but exercise is also important. Busy holiday schedules can contribute to weight gain by making it more difficult to find time for regular exercise and physical activity.
Every day should include some form of exercise to help balance the increase in calories that comes along with holiday parties. Exercise can be as simple and enjoyable as walking the dog an extra few blocks or enjoying a half hour of brisk walking at the mall before holiday shopping. People with out-of-town visitors can use physical activity as the focus of a visit by bundling up for walking and talking, dancing or ice skating. Include the children, the grandparents, the neighbors — and have fun!
Practicing healthy habits during the holidays is important to prevent creeping weight gain that people across the country face every year. It's widely understood unhealthy habits can lead to health problems. However, finding more specific and individual reasons to maintain healthy practices is important, especially during the holidays. Knowing these strategies is only a first step; finding the motivation to use them is what will ultimately help one to stick to goals.
Beth Olson, Ph.D., is a nutrition specialist with the University of Wisconsin-Extension and an associate professor in the Department of Nutritional Sciences at UW-Madison. Robert Davis is an associate outreach specialist with UW-Extension and a dietetic intern at Beth Israel Deaconess Medical Center in Boston, Massachusetts.
This report was produced in a partnership between PBS Wisconsin and Wisconsin Public Radio. © Copyright 2023, Wisconsin Educational Communications Board and the University of Wisconsin-Madison.