Wisconsin's Lack Of 'Brain Gain' And The Future Of Its Workforce
State Lags In Attracting College Educated Workers From Elsewhere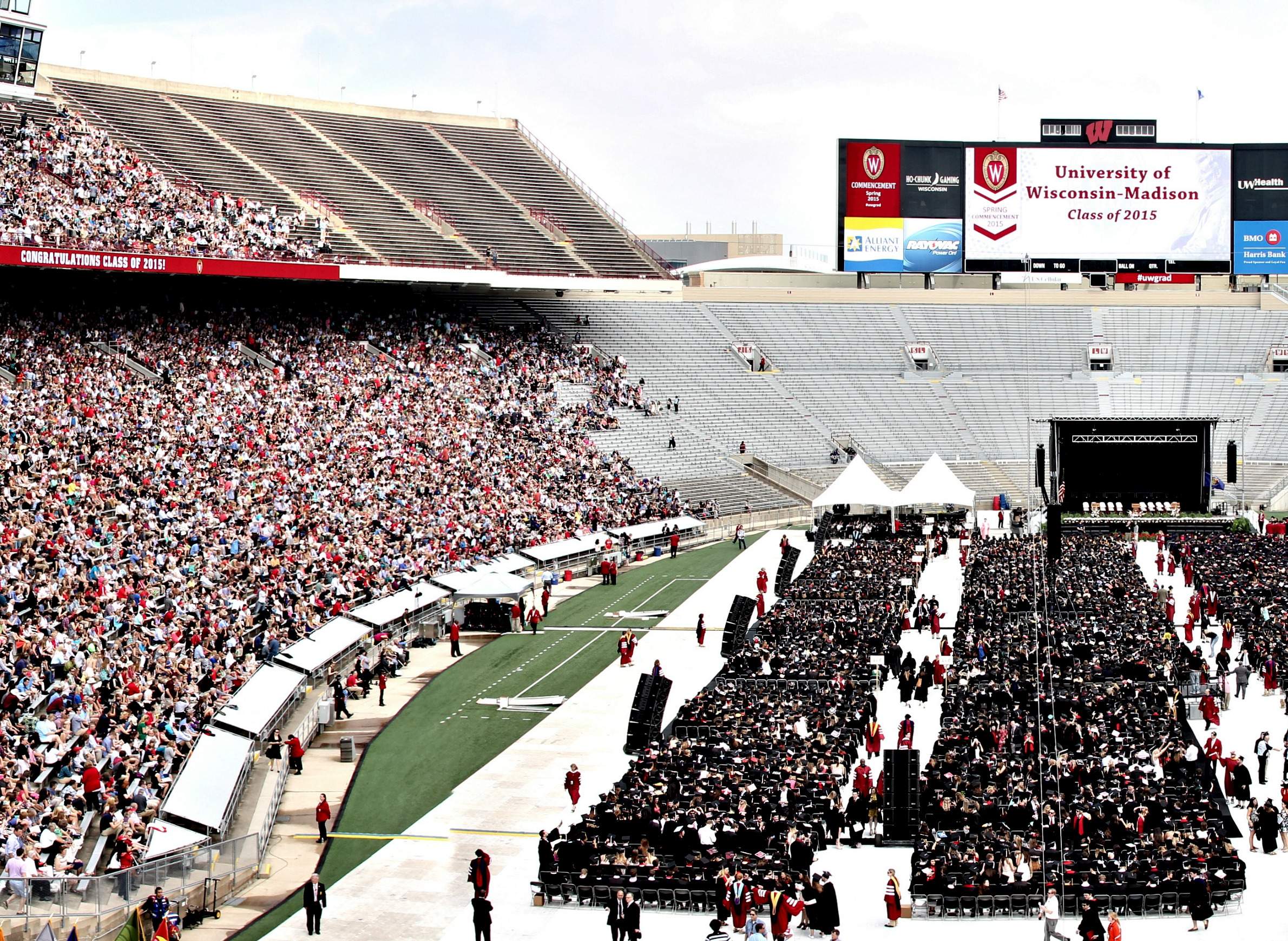 Wisconsin's higher education system plays an essential role in the state's overall economy: Educated workers are essential to a future with competitive wages, innovative industry and entrepreneurial activity.
Although the state's university and technical colleges, combined with low rates of workers leaving, suggest that homegrown, talented workers could be the key to economic growth in Wisconsin, a new report suggests there are opportunities to improve Wisconsin's education pipeline.
The report, Shifting Wisconsin Labor Resources: A Review of Educational Attainment issued by the University of Wisconsin-Extension Center for Community and Economic Development and UW-Madison Department of Agricultural and Applied Economics, focuses on the impact of education on the workforce and the state's business climate.
Lower number of college graduates than U.S.
While Wisconsin has a strong high school graduation rate, it has the least educated workforce in the Upper Midwest. The decline in performance across several measures of education attainment between high school and the workforce suggests that there may be trouble spots in the education pipeline.
Early in the pipeline, Wisconsin performs well, with nearly 88 percent of students graduating from high school. But compared to neighboring states, Wisconsin begins to lag with its share of 18- to 24-year-olds enrolled in college and graduate school. Wisconsin falls further behind in its college degree attainment rate: 29 percent of the population age 25 and older has a bachelor's degree or higher, compared to the U.S. average of 32.5 percent.
One possible explanation for relatively low degree attainment is the cost of college tuition, which is prohibitive for some students. Yet, tuition at the University of Wisconsin-Madison is lower than its land-grant institution counterparts in Illinois, Michigan and Minnesota. An average debt of about $29,000 for students who graduated college in Wisconsin in 2014 is less than that of students in nearby states. Although a larger percentage of Wisconsin students who graduated in 2014 had debt: 70 percent in Wisconsin, a figure even with Minnesota and higher than rates of 68 percent in Iowa and 62 percent in Michigan. Thus, though the amount of debt per student is lower in Wisconsin, the wide spread of this debt suggests more students borrow money to get bachelor's degrees.
A more detailed analysis in this research suggests that residents, especially men younger than 35, may be underutilizing post high-school education and training. Men have fallen behind women in attaining bachelor's degrees in nearly every Wisconsin county, reversing trends of past generations.
Given the connection between college degrees and entrepreneurship, the study suggests that women-owned businesses should be at the forefront of the state's economic growth and development policies.
"Brain drain" vs. "brain gain"
Wisconsin's pool of residents with higher education is made up of resident college graduates and educated workers who migrate from elsewhere.
The research found that the majority of bachelor's degree holders in Wisconsin tend to stay in the state. Wisconsin has a relatively low rate of out-migration among all states, suggesting that concern about "brain drain" — the loss of college graduates to other states — is somewhat misplaced.
The number of college-educated workers coming into the state, however, is especially low. Rather than "brain drain," Wisconsin suffers from a lack of "brain gain" — the ability to attract college-educated workers from outside its borders. Consequently, policies that focus on recruiting residents may be an important component in growing the state's pool of educated workers.
Current needs or future directions?
The types of jobs Wisconsin employers are offering are changing, along with the skills required to do them. Based on the state's current economic environment, the research suggests Wisconsin will experience a shortage of quality jobs requiring a college degree or more — perhaps not enough positions to accommodate the state's relatively small pool of bachelor's degree-holding workers. This situation could result in more of the state's college graduates seeking employment elsewhere.
The growing segment of positions in Wisconsin that require a high school diploma or less will also face challenges. Although job growth generally fuels economic development, job quality is also an important component. Many jobs that don't require a degree or diploma also don't feature wages, benefits and stability that are conducive to a higher quality of living. As a result, large increases in lower-skill jobs could lead to an increase in Wisconsin's "working poor."
Changing demographics in Wisconsin combined with younger adults having skills that do not match employer demand could leave jobs unfilled. Wisconsin may want to redirect its educational pipeline to prepare workers with skills that go beyond the demands of today's industries and look to shape future industries. Approaches could include making use of workforce planning and policy to align with employers' needs in high-growth industries, revamping educational programs to expose students to practical work experiences, accelerating training for low-skill adult workers provide more hands-on training, and assisting the people who are chronically unemployed.
In addition to a focus on workers and their skills, it may make sense to focus on employers and their labor needs as well. Another possible strategy would be to reconsider the industrial mix in Wisconsin and foster the types of business that desire the skill sets of future Wisconsin workers.
In the end, the ultimate goal of Wisconsin's educational policies related to labor force preparation is to create positive economic opportunities for individuals.
Tessa Conroy is an economic development specialist at the University of Wisconsin-Extension Center for Community and Economic Development and an assistant professor in the UW-Madison Department of Applied & Agricultural Economics. Matthew Kures is a community development specialist at the center. Steven Deller is a community development specialist at the center and a professor in the UW-Madison Department of Applied & Agriculture Economics.
This report was produced in a partnership between PBS Wisconsin and Wisconsin Public Radio. © Copyright 2023, Wisconsin Educational Communications Board and the University of Wisconsin-Madison.