Wisconsin's Voter ID Voices Go Viral
Former GOP Staffer Todd Allbaugh Says Law Drove Him Away From GOP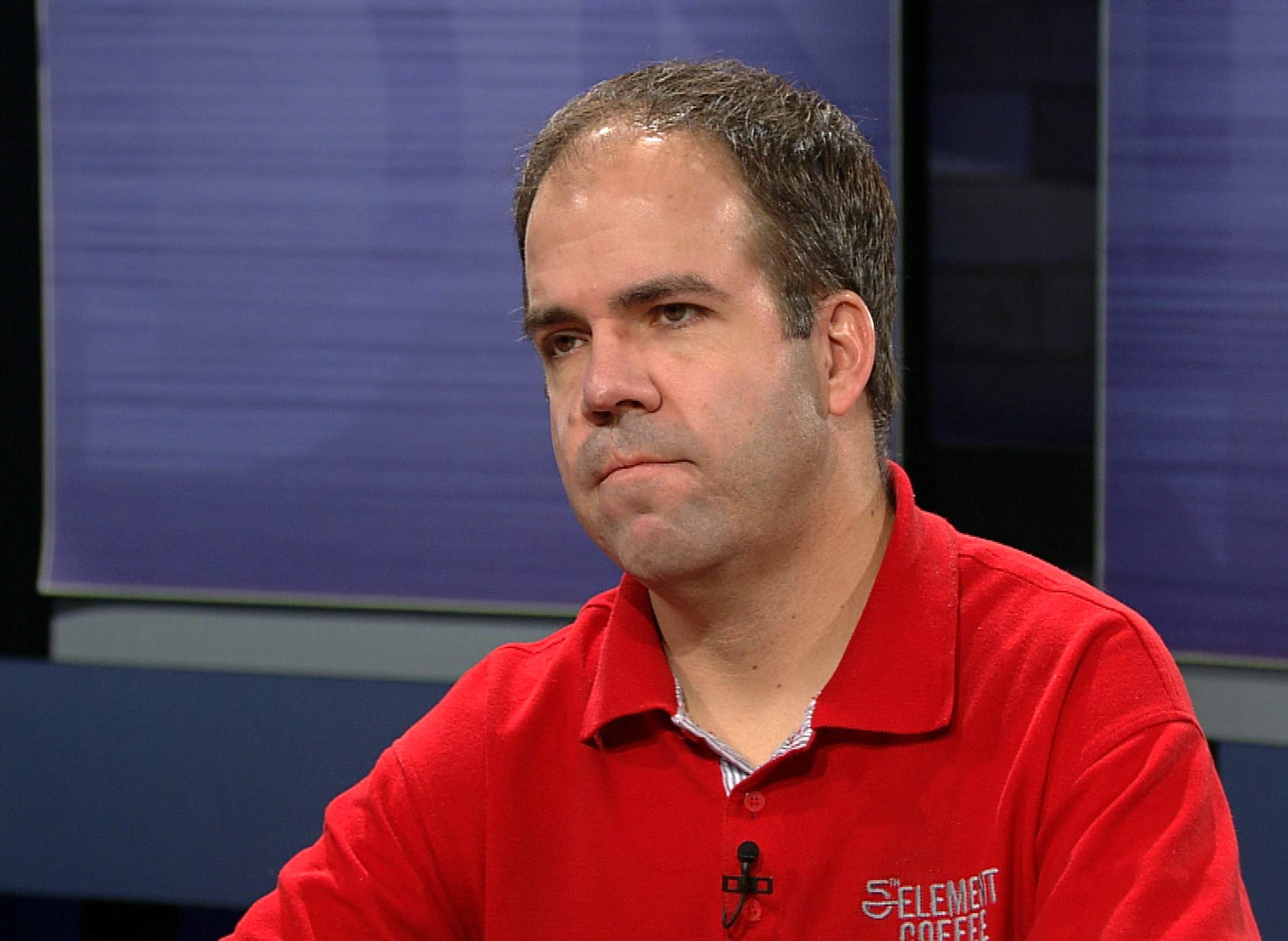 Wisconsin's April 5 election instigated two notable media blowups over the state's voter ID law. U.S. Rep. Glenn Grothman, R-Glenbeulah, who took part in crafting and passing the law in 2011 as a state senator, told Milwaukee TV reporter Charles Benson on election night that "photo ID is gonna make a little bit of a difference" in helping Republicans win Wisconsin in November's presidential election.
The next day, Todd Allbaugh, who was also around for the conception of the law as a staffer for then-Republican state Sen. Dale Schultz, wrote an Election Day Facebook post about voter ID being the reason he left the GOP. Allbaugh noted a young employee at the Madison coffee shop he co-owns was unable to vote because of the new regulations.
Both men's remarks predictably made their way around social media and into national political media, especially left-leaning outlets like MSNBC and Talking Points Memo. Their comments join a growing body of evidence in which Republicans around the country (including in Pennsylvania and Florida) have stated or implied that voter ID and other new election regulations in various states are intended to discourage Democratic-leaning voters — including minorities, college students, and the elderly — rather than preventing voter fraud, a crime for which there is scant evidence, both in Wisconsin and around the nation.
Allbaugh wrote in his Facebook post that he personally heard Republican legislators talk about targeting minority and college-aged voters while discussing the voter ID bill in caucus sessions.
In an April 8, 2016 interview with Wisconsin Public Television's Here And Now, Allbaugh said he and Grothman ended up talking on the phone that week as their respective comments played out online. "We just fundamentally disagree with what happened in the room," Allbaugh told host Frederica Freyberg. "I think even he would say that Republicans can't prove there's been widespread voter fraud."
Allbaugh also said that in his election-night comments, Grothman "basically outed himself" on the voter ID controversy. "Congressman Grothman is a decent person to have a beer with, I just fundamentally disagree with him," Allbaugh added.
People outside Wisconsin picking up on these stories might be unaware of a couple important elements of Grothman's and Allbaugh's political backgrounds.
First, long before Grothman won his House seat in 2014, he had an in-state reputation for making controversial statements, including a 2013 press release from his legislative office titled "Why Must We Still Hear About Kwanzaa?" and a 2010 interview in The Capital Times during which he asked a reporter, "Did people even know what homosexuality was in high school in 1975?." Indeed, Grothman's most vocal critics in the state have made a borderline-affectionate hobby of tracking his statements, even spawning a now-dormant blog dedicated to the subject.
Asked about his and Allbaugh's remarks on WPR's Central Time on Friday April 8, Grothman said, "You sometimes wonder if there's some irregularity in the votes." Grothman also cited a common talking point used in support of voter ID laws, which is that many everyday transactions require photo ID.
Second, many Republicans in Wisconsin may not count Dale Schultz or Todd Allbaugh among the GOP faithful anymore. During Gov. Scott Walker's first term and the legislative session that brought a raft of controversial conservative bills to the Legislature, including the elimination of most public employee union rights and efforts to deregulate mining, Schultz found himself often at odds with the governor and Republican majority. After Schultz announced his retirement in 2014, he declared in one interview that he was "not willing to defend" his fellow Republicans anymore. Not surprisingly, this has earned him the scorn of conservative advocacy organizations and pundits over the last five years.
Allbaugh, a two-time Republican primary candidate for state Assembly races in 2004 and 2008, has likewise drawn some heat from conservatives in recent years. On election day in November 2014, as his and Schultz's time in the Capitol neared its end, Allbaugh tweeted his support for Democratic gubernatorial candidate Mary Burke and Democratic State Senate candidate Pat Bomhack. Conservative site Media Trackers picked up on the tweet in a post, asserting that Allbaugh "joined his boss in becoming a full liberal convert."
Allbaugh describes his politics differently. In his Facebook post, which was also reprinted on WisOpinion.com, Allbaugh wrote, "I don't belong to any party now. I don't think the Dems have all the answers either." (He also raised an alarm last year about a less political issue — a utility scam that targeted him when he opened his coffee shop.)
Allbaugh's political career has some undeniably conservative marks: Wisconsin Right to Life endorsed his 2008 run for the Assembly. And at a candidates' forum during his 2004 run, the Vernon County Reporter summed up Allbaugh's comments this way: "He said he was interested in seeing a full two-thirds funding for education, yet added that property taxes are the least fair way to pay for education. He said he would fight to stop pork barrel road aids to the Milwaukee area and fight through bureaucracy."
In his Here And Now interview, Allbaugh cast himself as a more of a 'the party left me' brand of ex-Republican. He said that "the real Republican way" is still reflected in the legacies of GOP officeholders like Bob La Follette, who favored voting policies like open primaries and women's suffrage.
"The real Republican Party doesn't exist, and that's why I'm saying see you later," Allbaugh concluded.
This report was produced in a partnership between PBS Wisconsin and Wisconsin Public Radio. © Copyright 2023, Wisconsin Educational Communications Board and the University of Wisconsin-Madison.